Case Study:
White Lodge
Prestbury
Cheshire
Project Overview
Project Type:
New build bespoke dwelling
The Client:
Private individuals, Mr Furniss and Ms Knowlson, purchased a plot with a tired and somewhat dilapidated dormer bungalow on it. They wanted to replace this with a bespoke detached home tailored to their lives and tastes.
The Brief:
We were tasked with providing a modern replacement house on a tight and quite steeply sloping site, working within the limits of protected trees and other limits set out by planning policy.
Our aim was to deliver a high quality, contemporary, well-finished home with light airy spaces and high specification appearance, but on a particularly tight budget.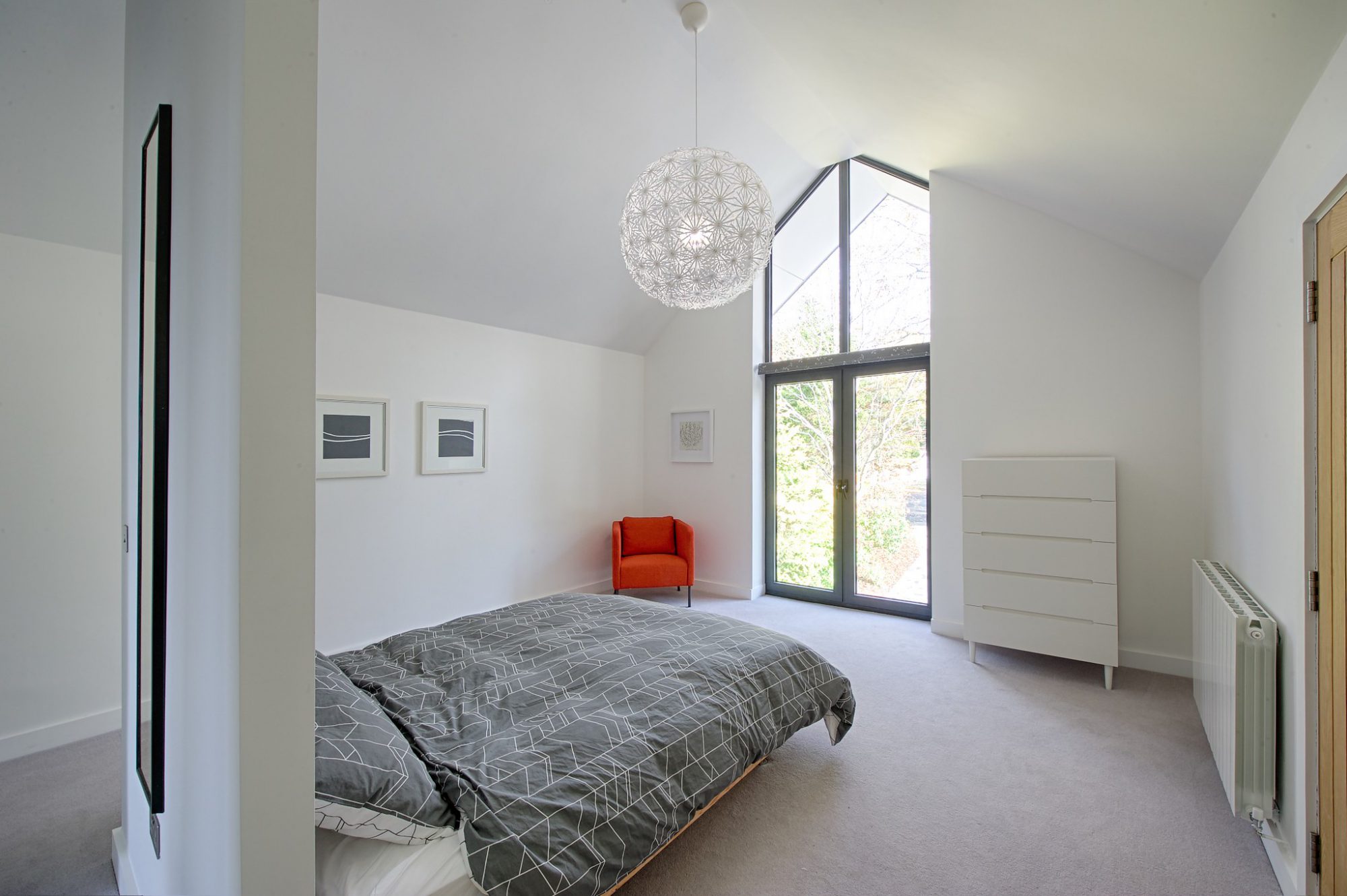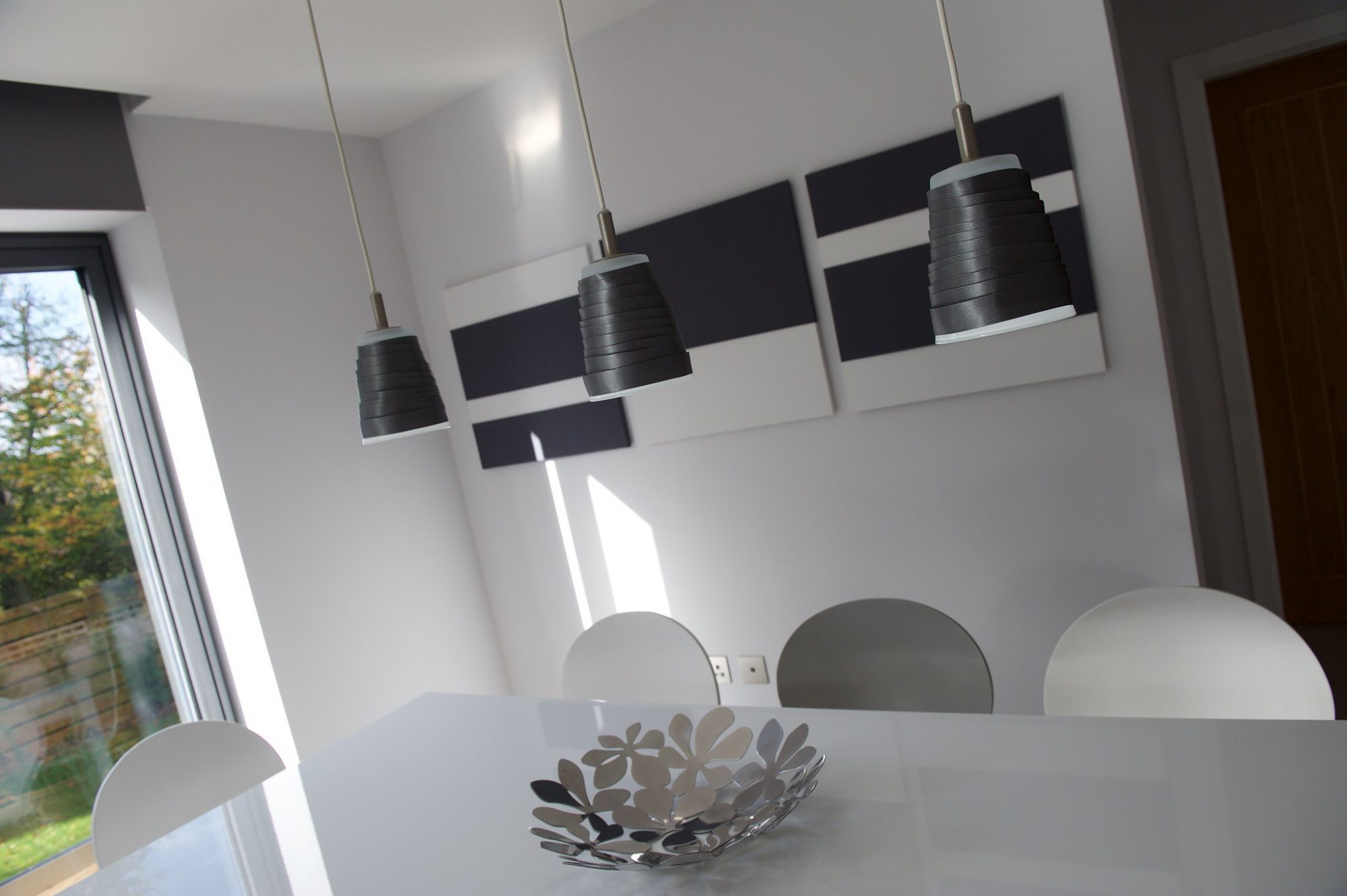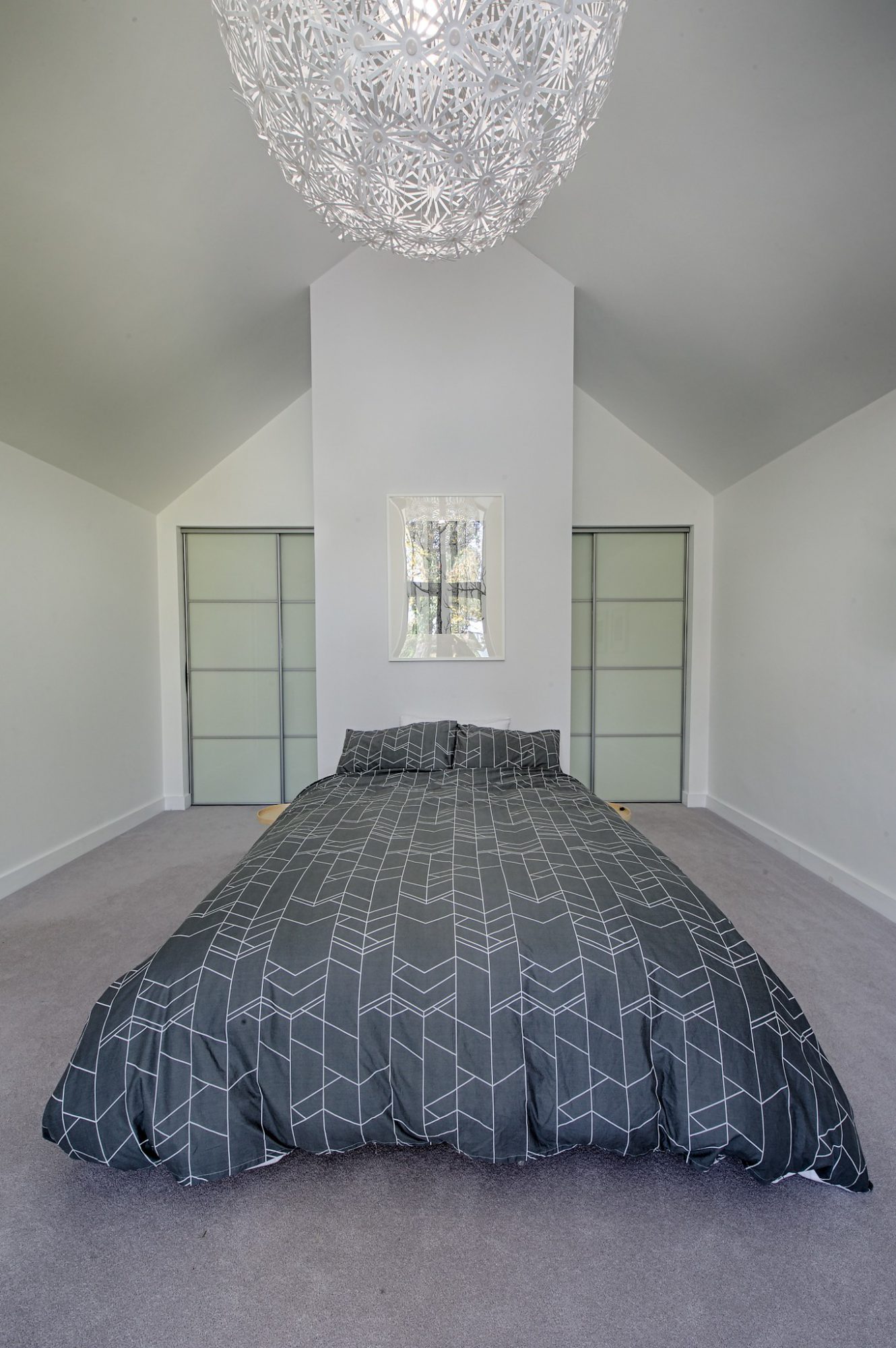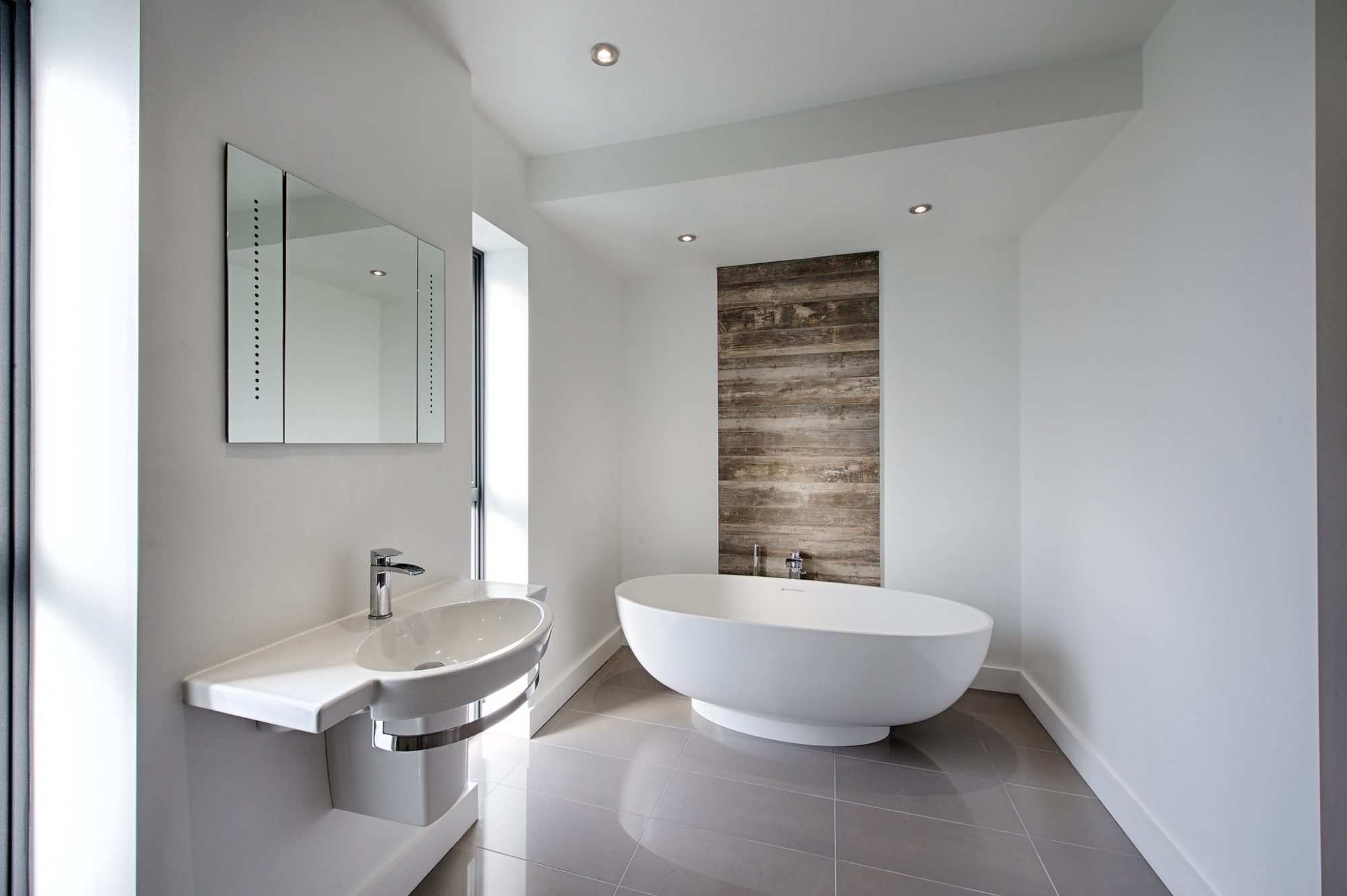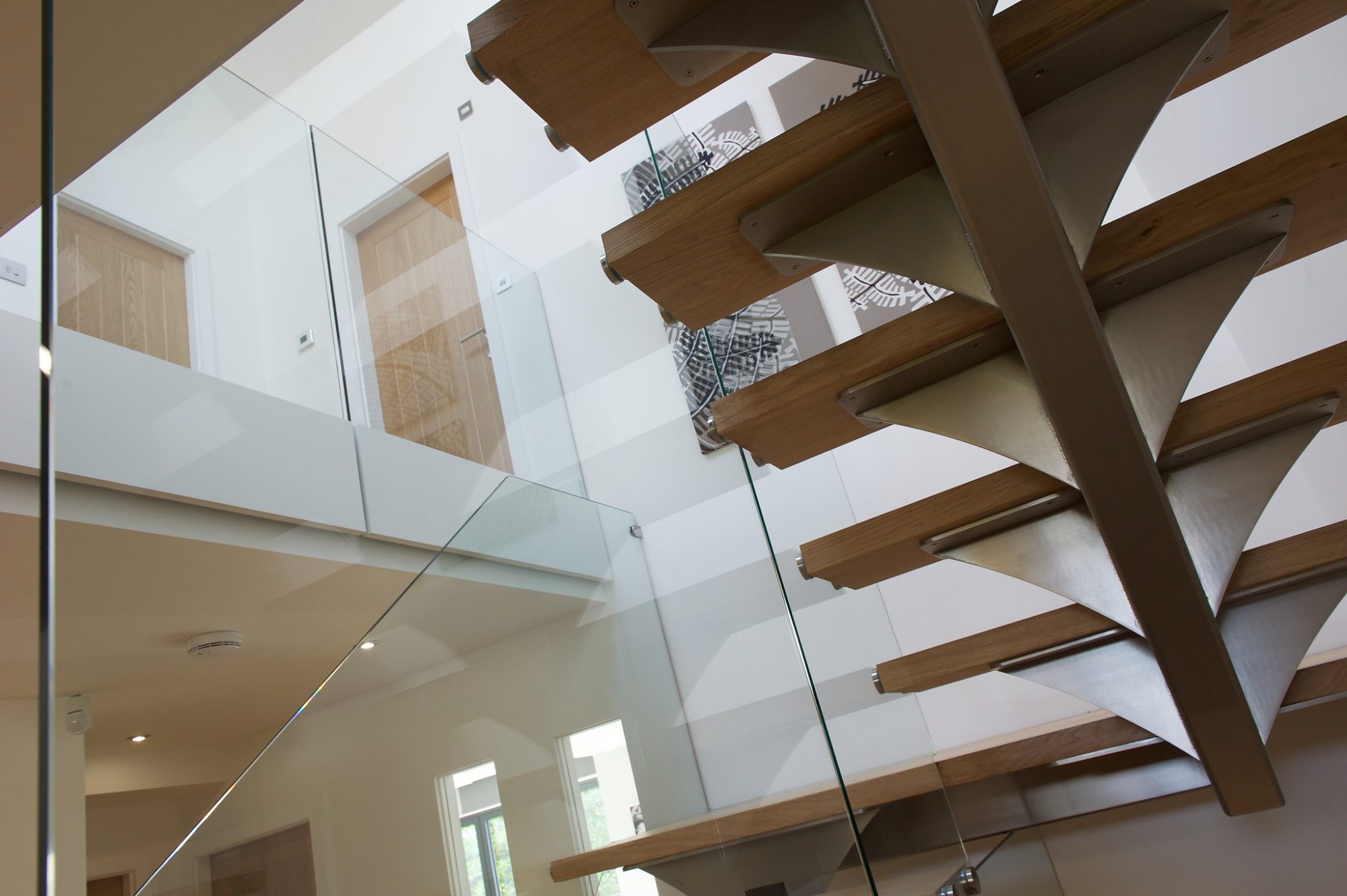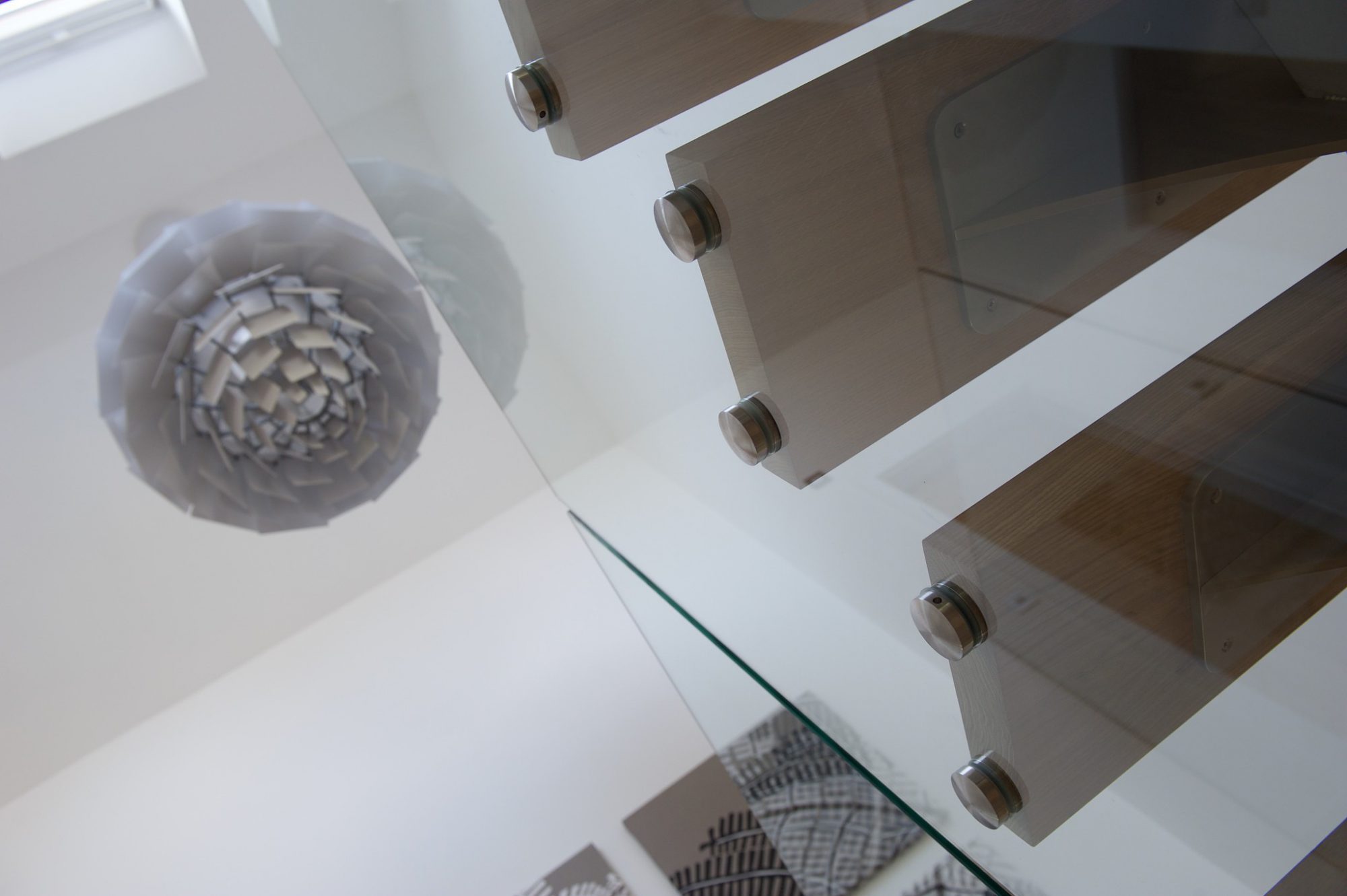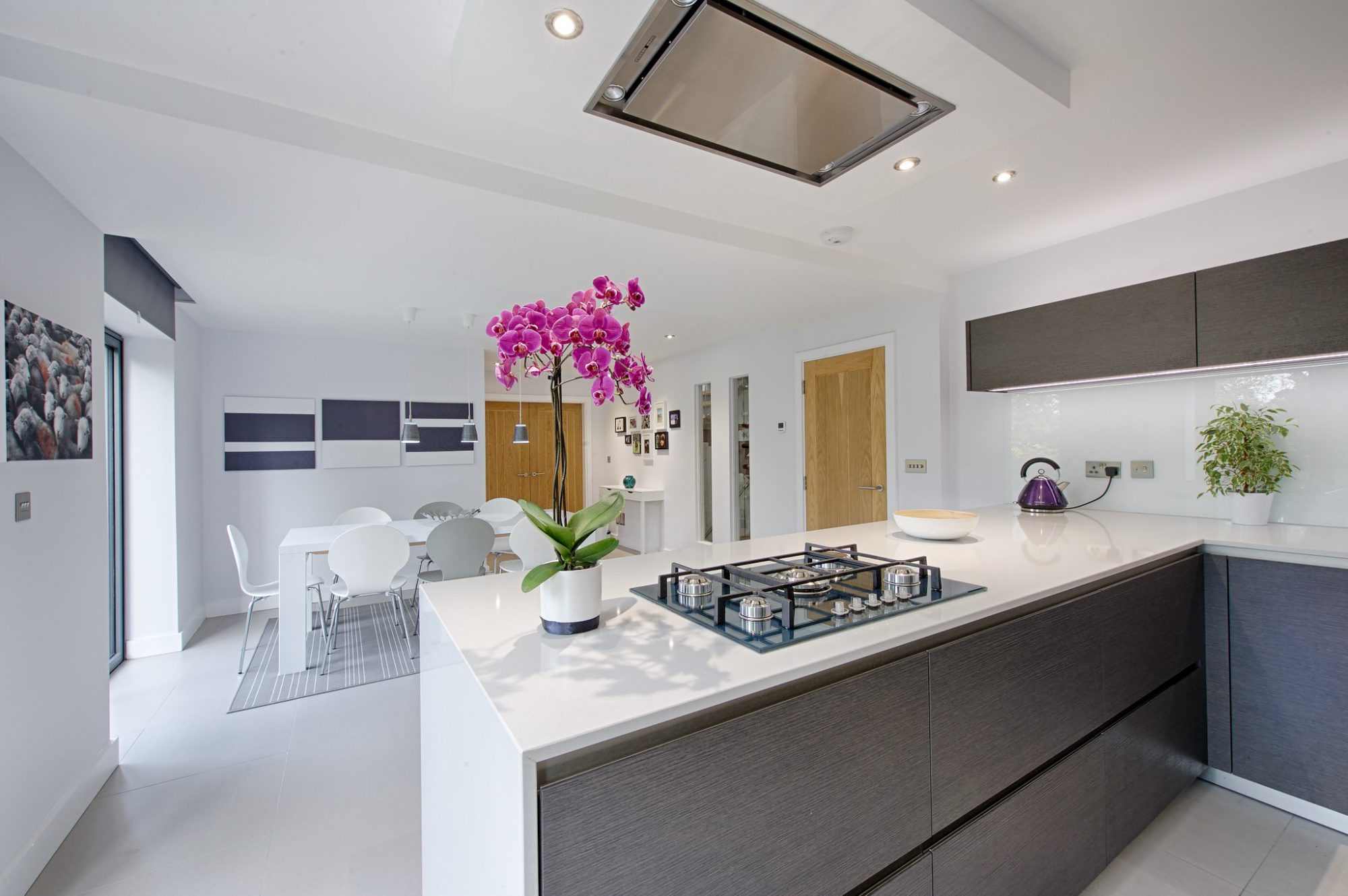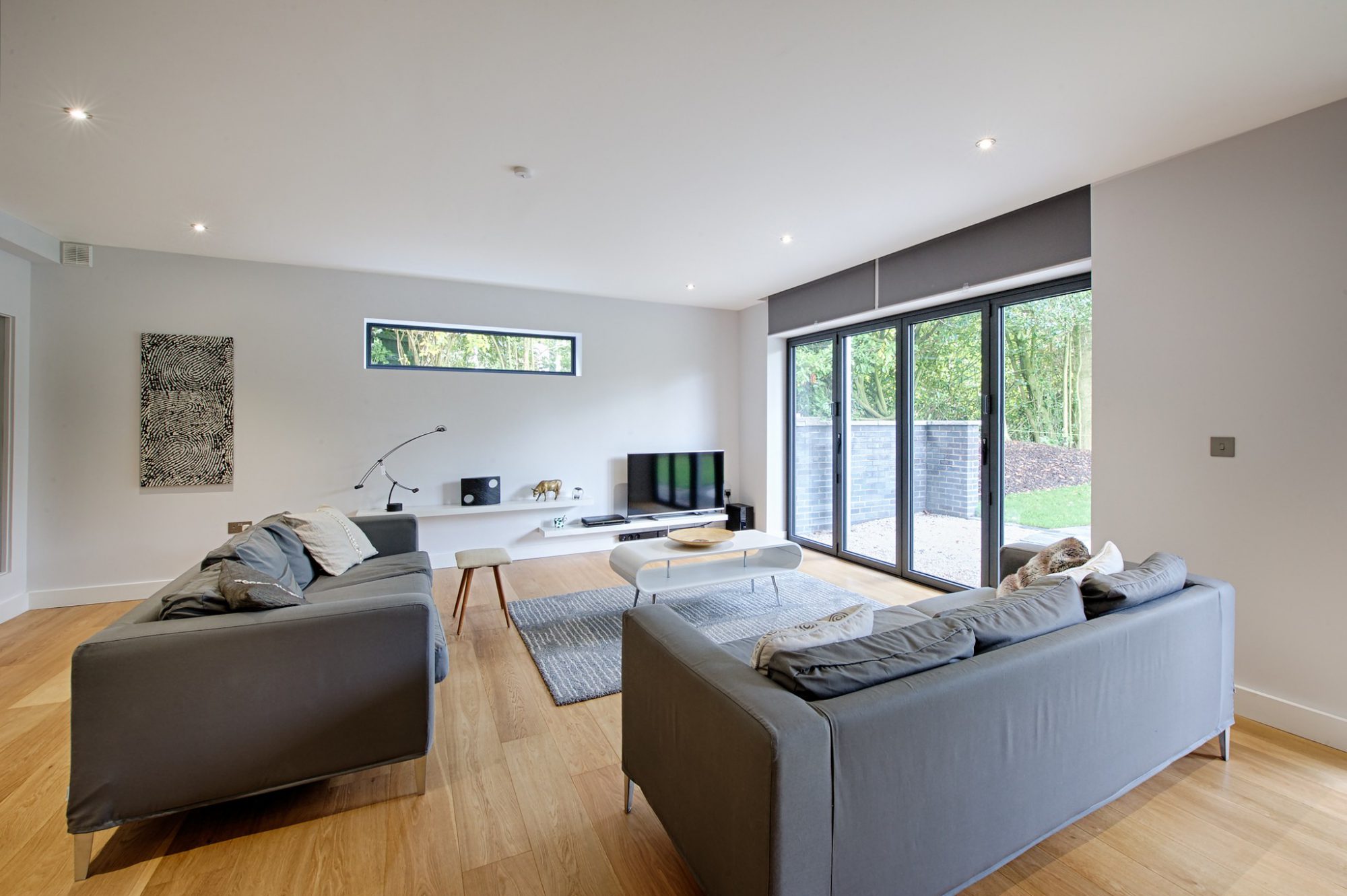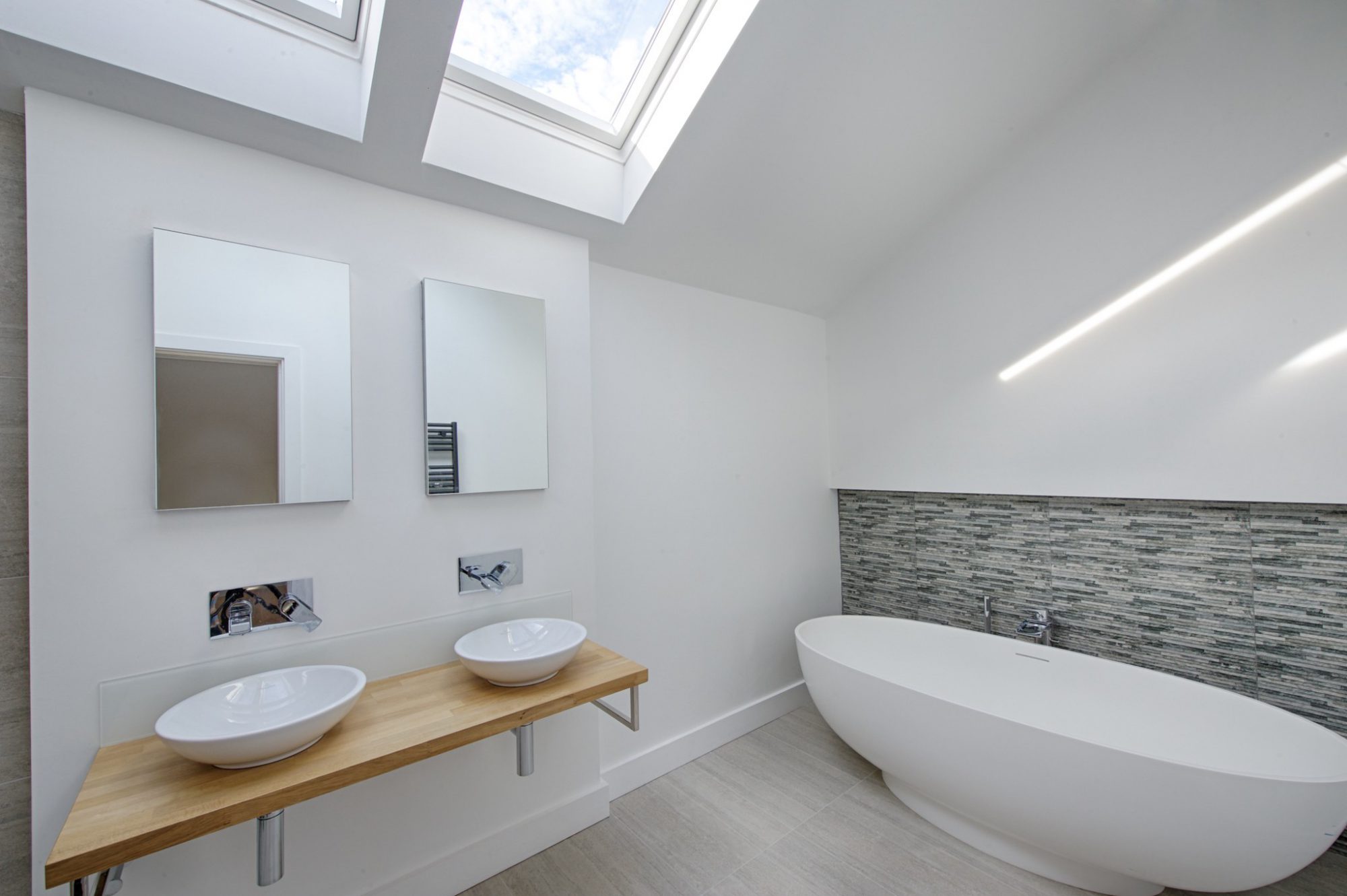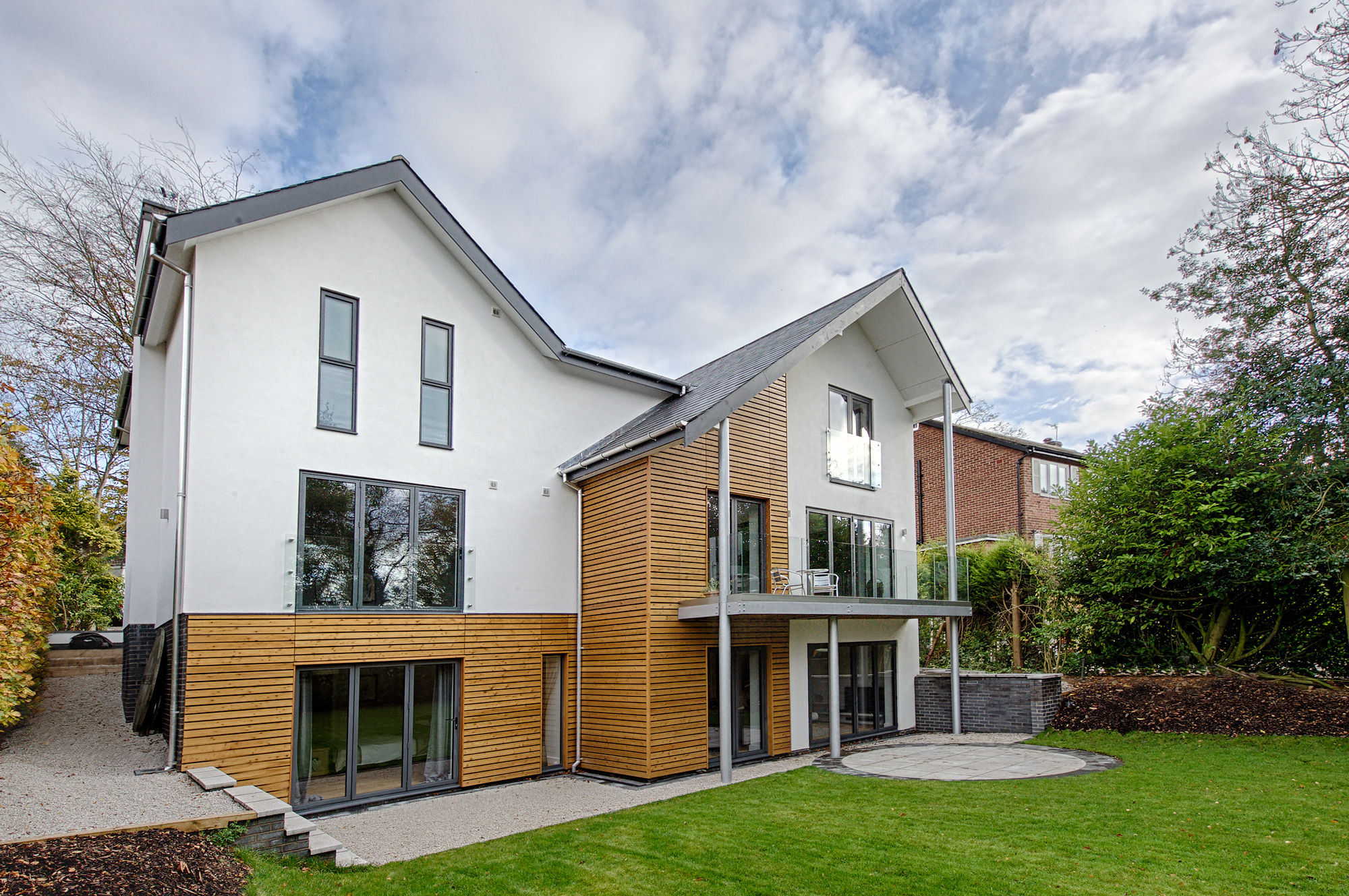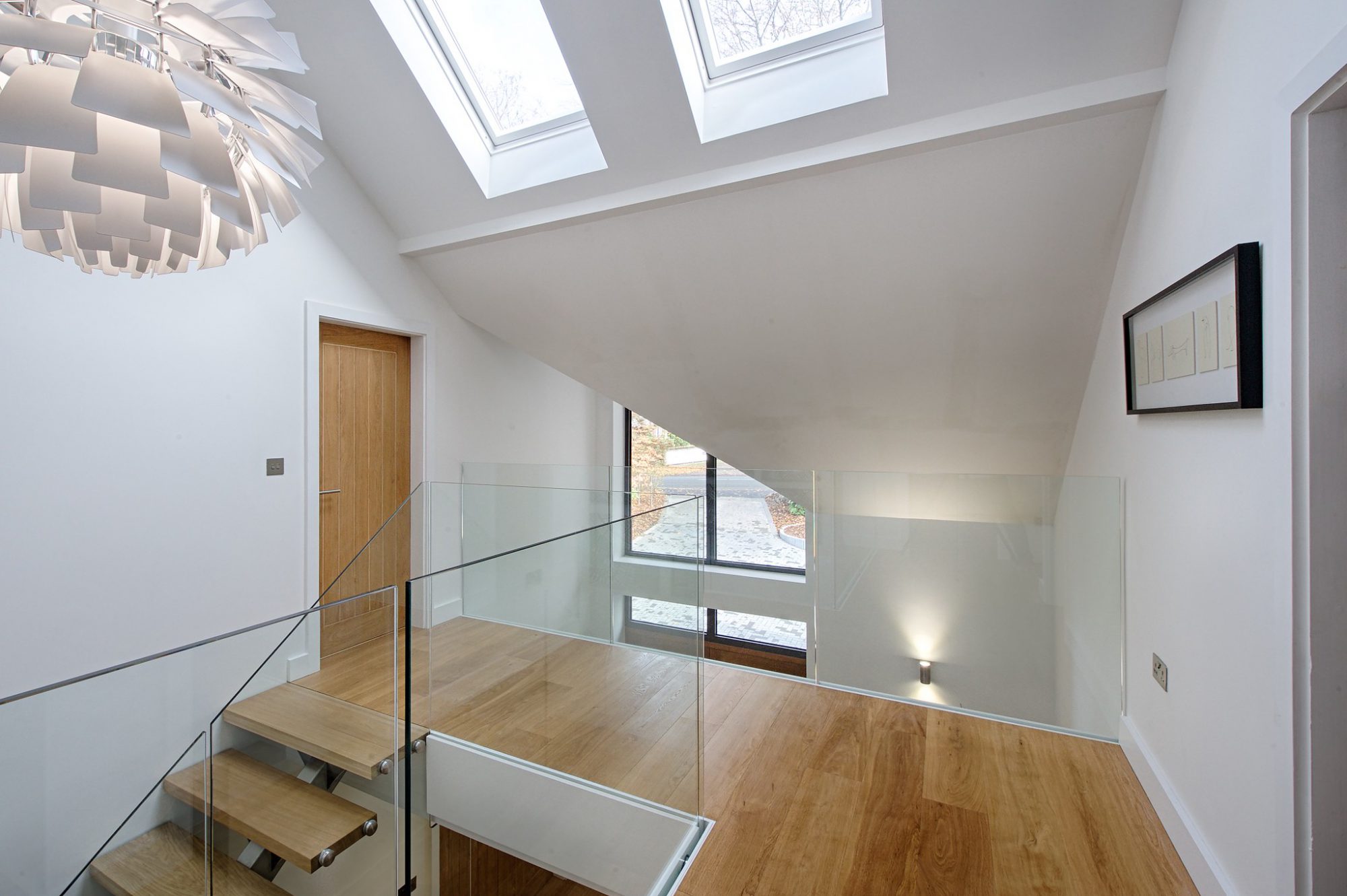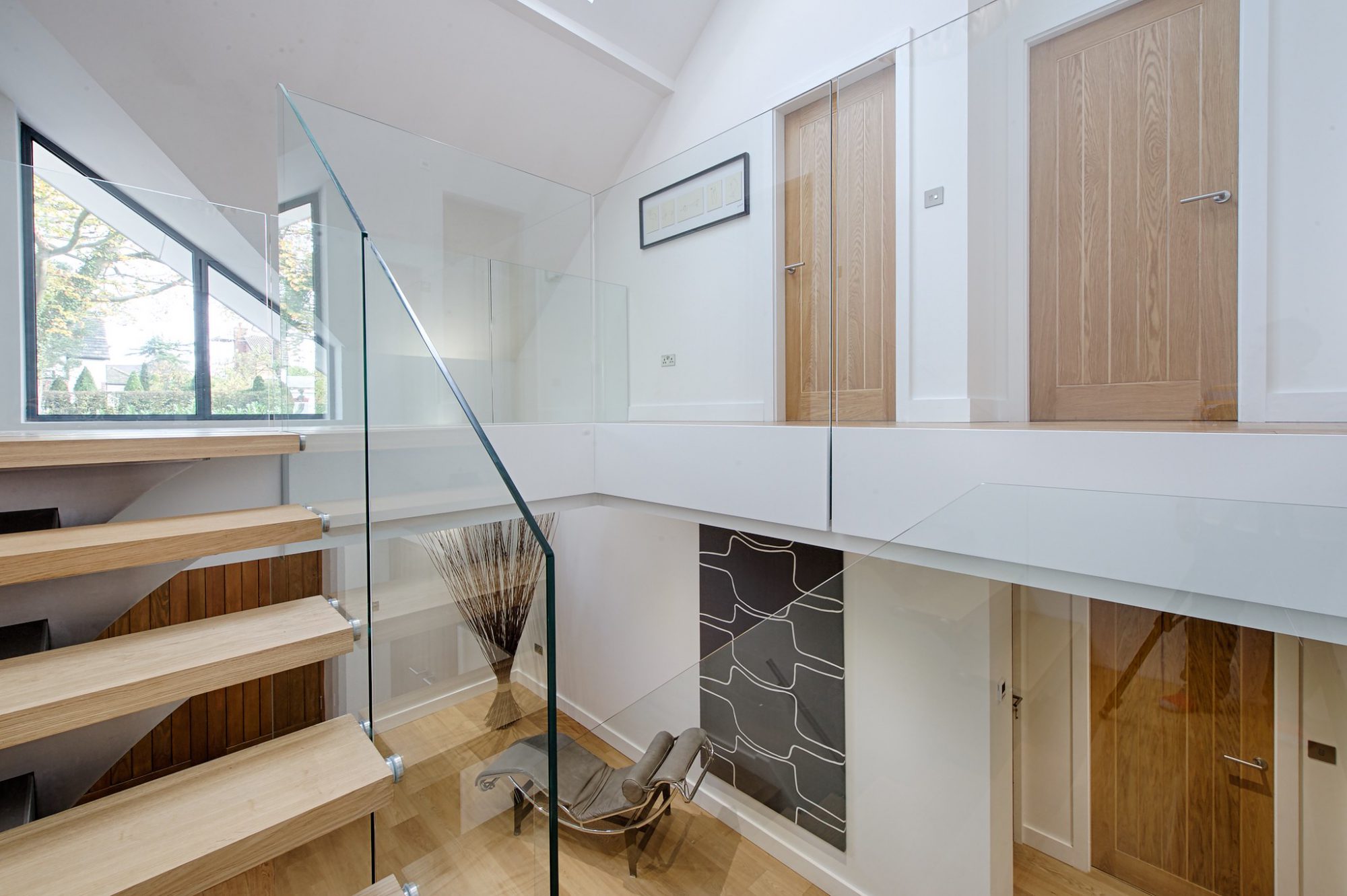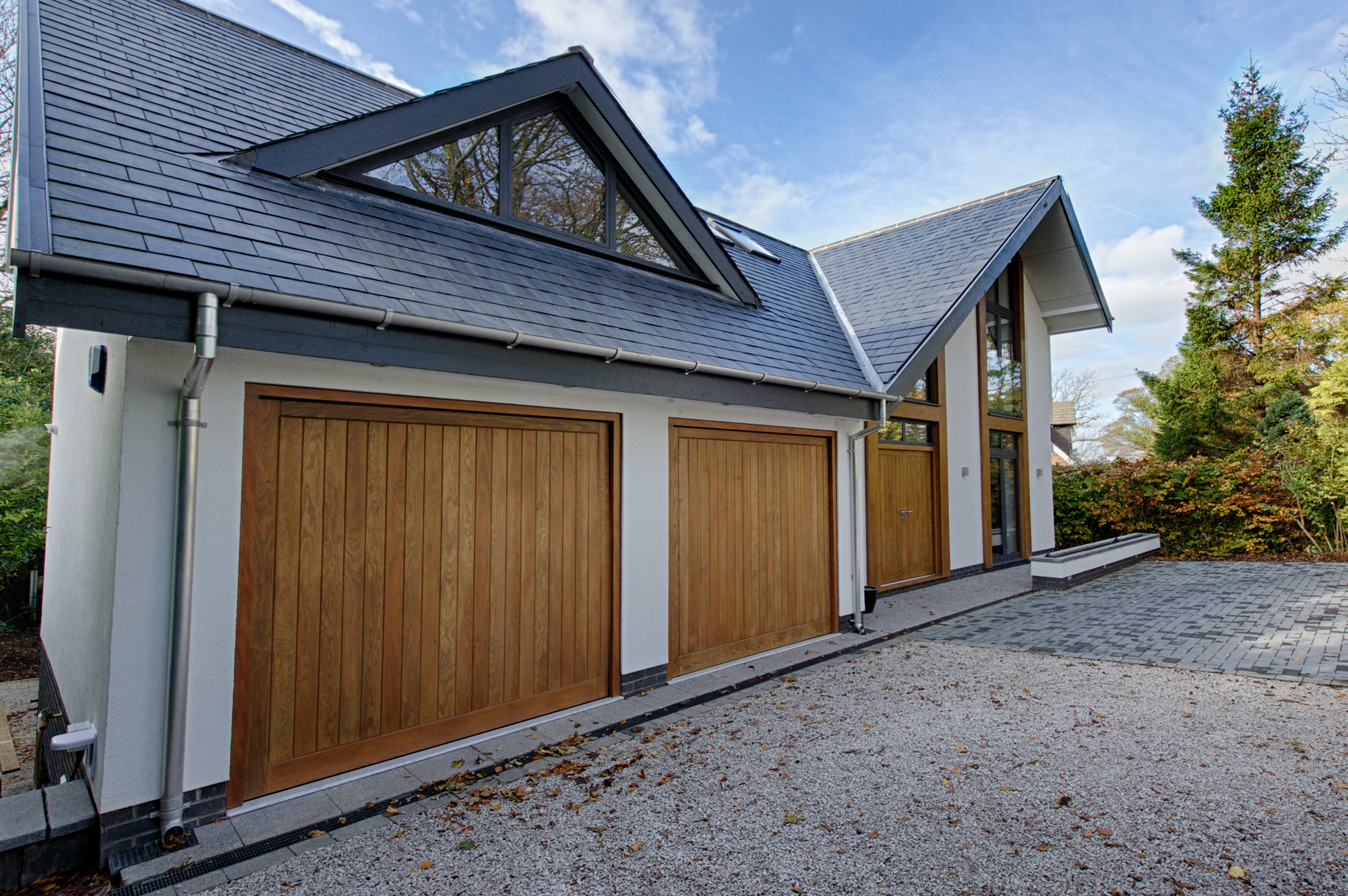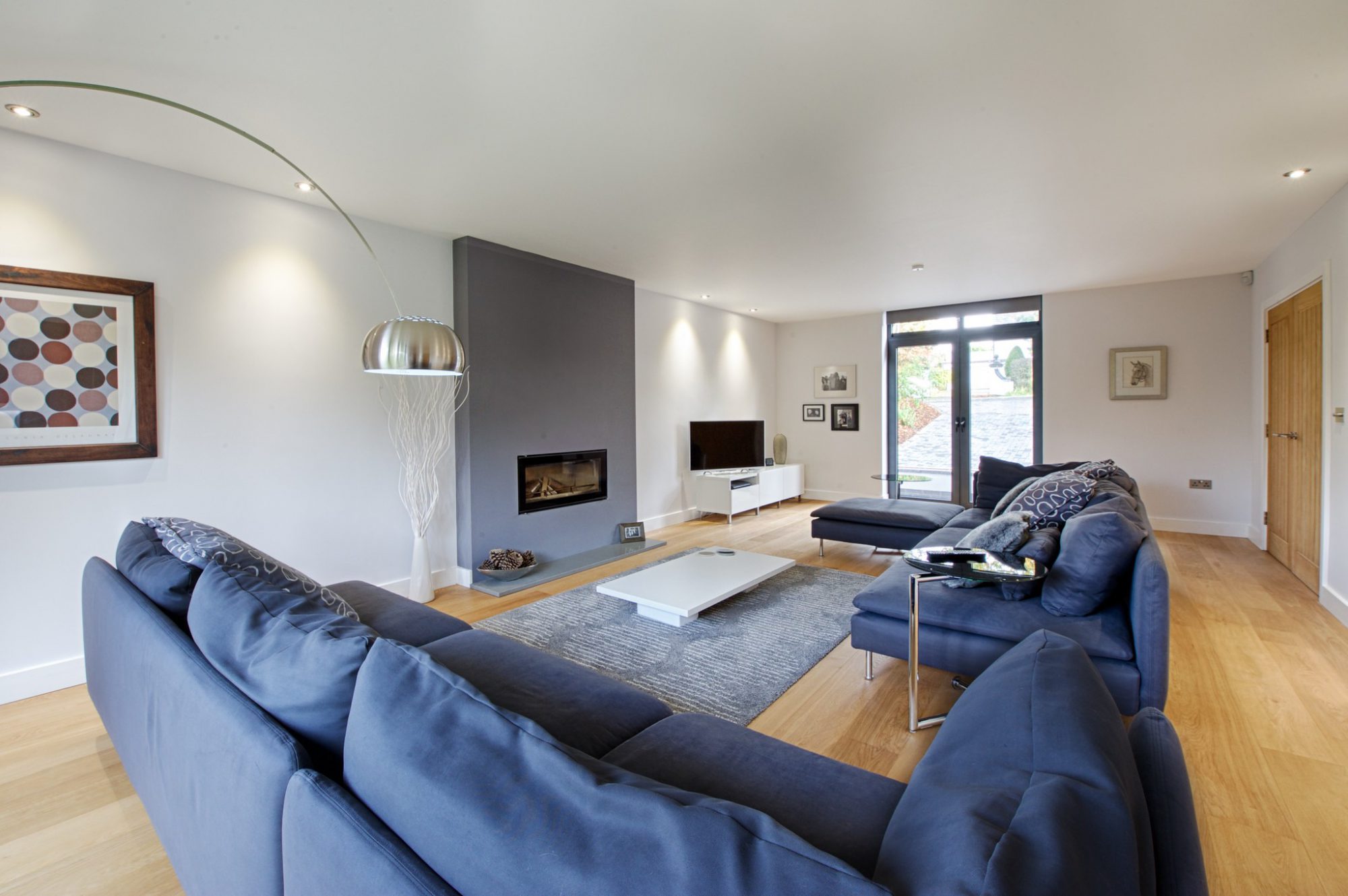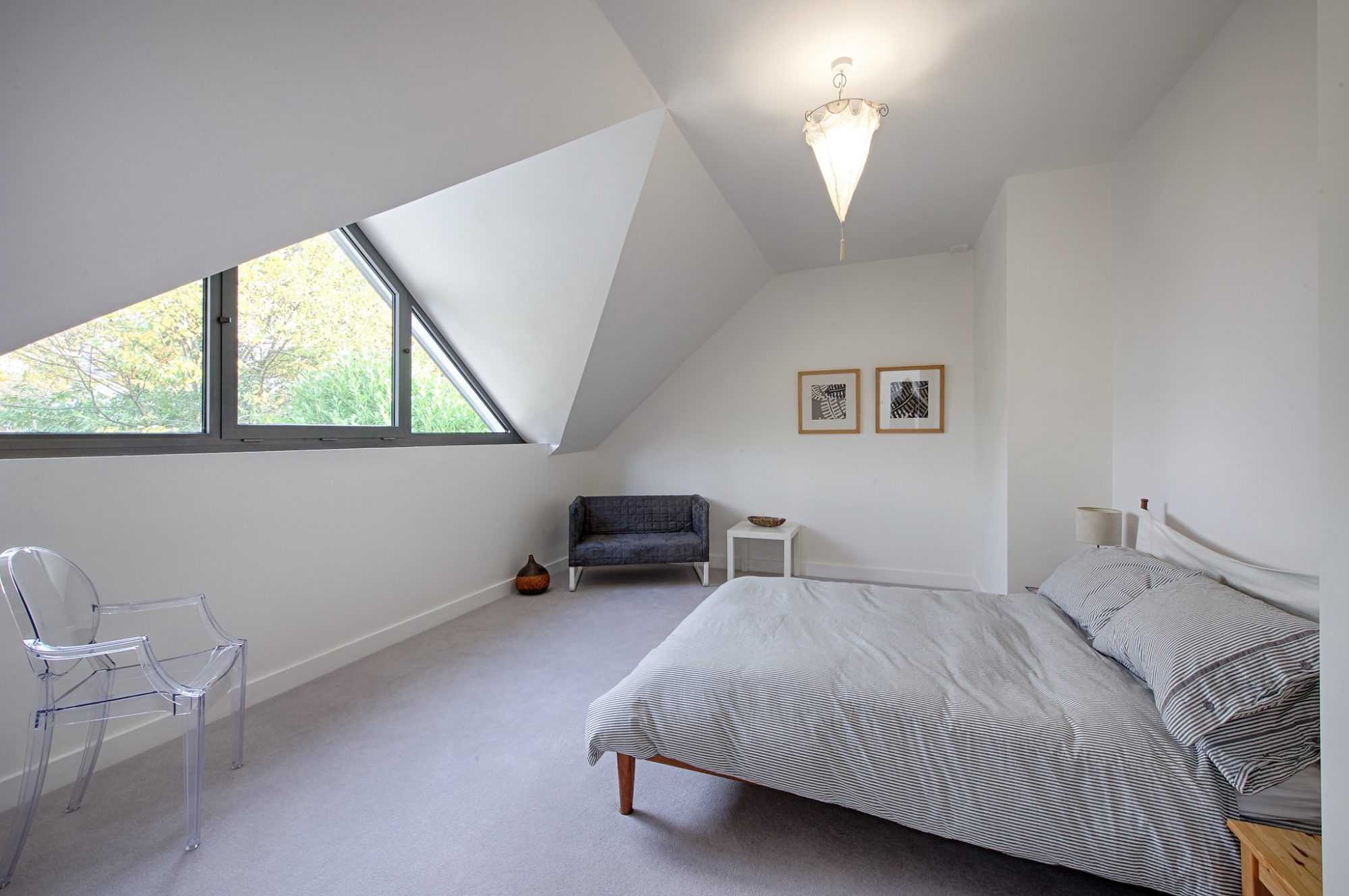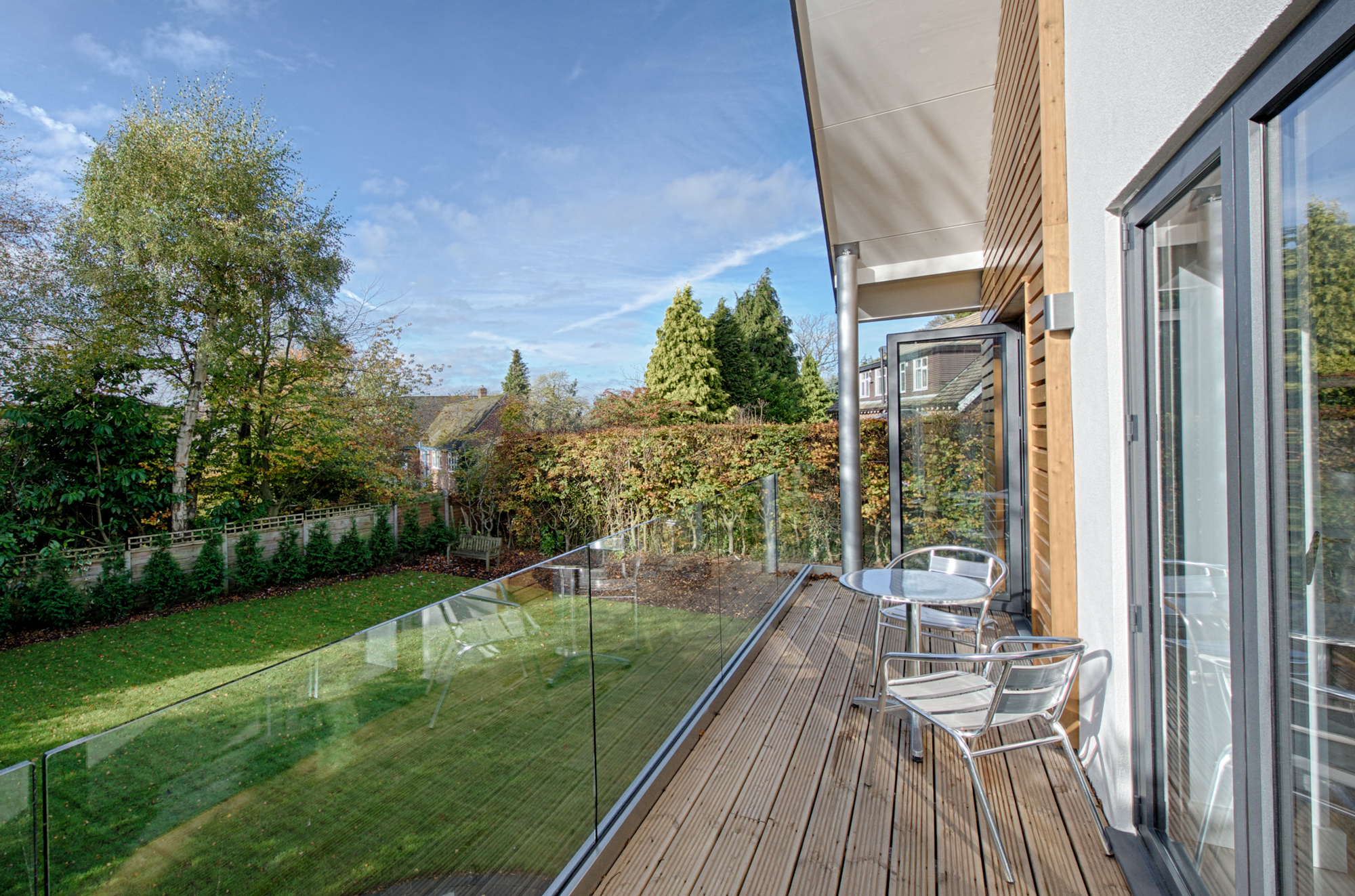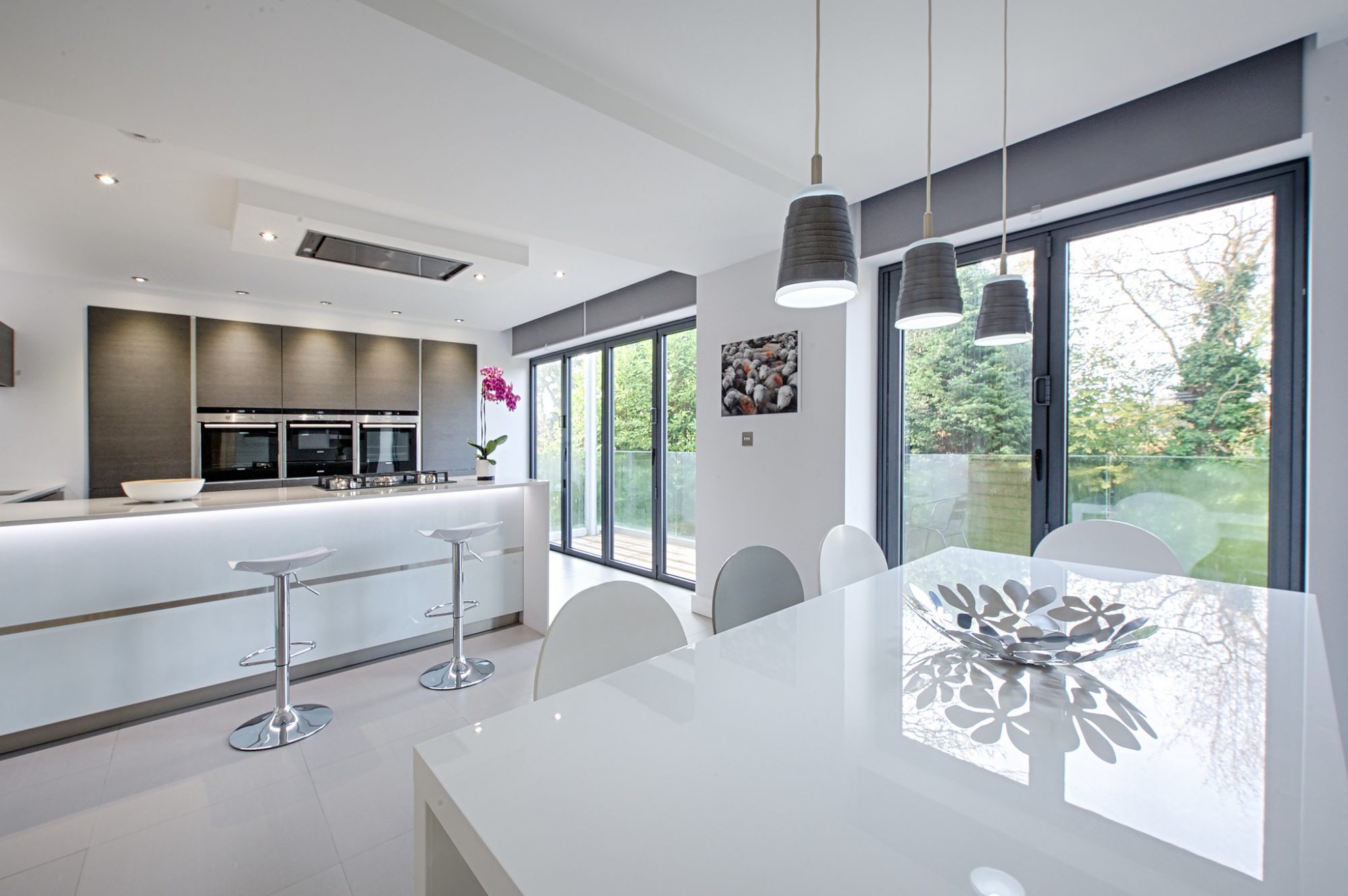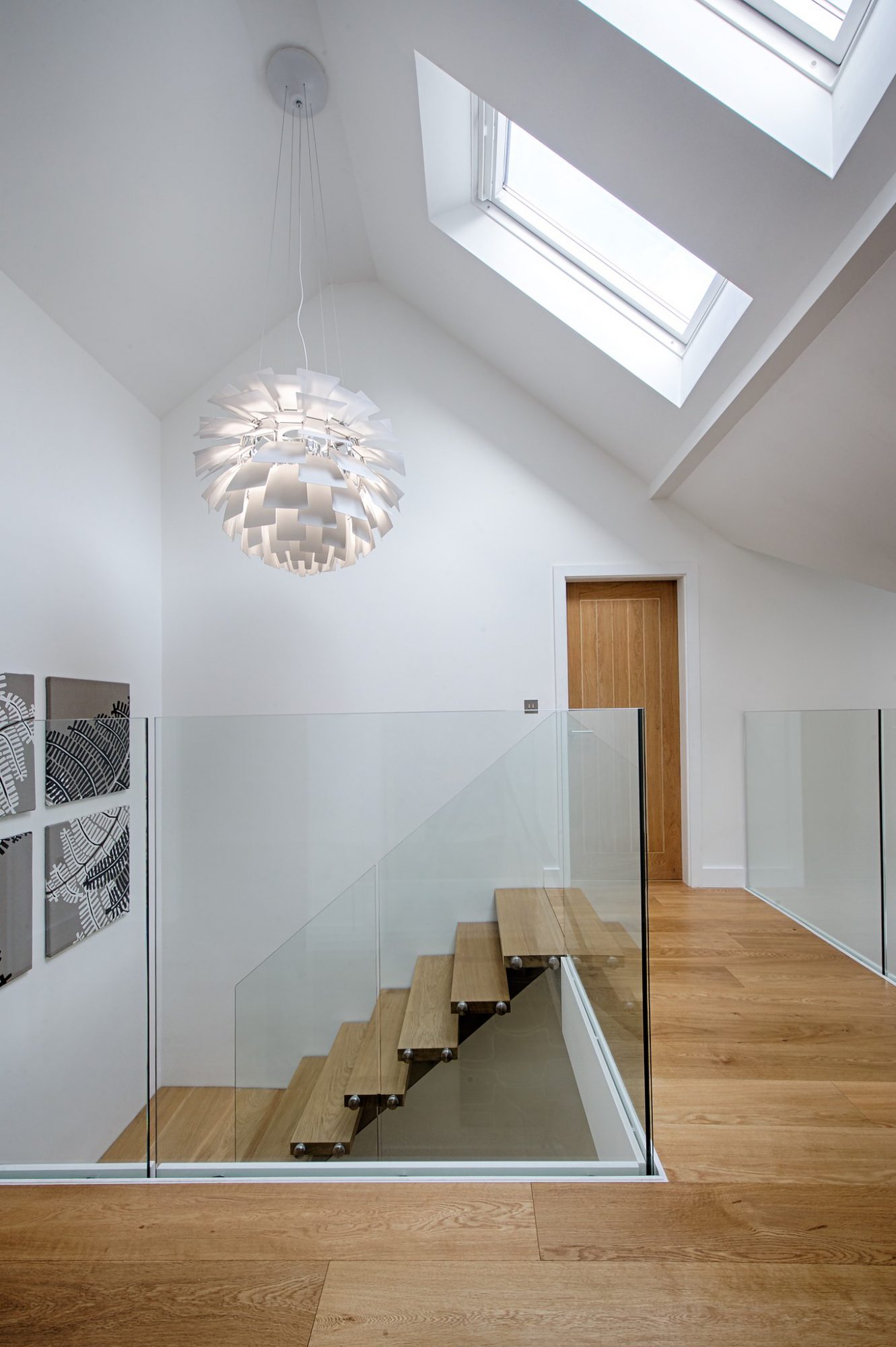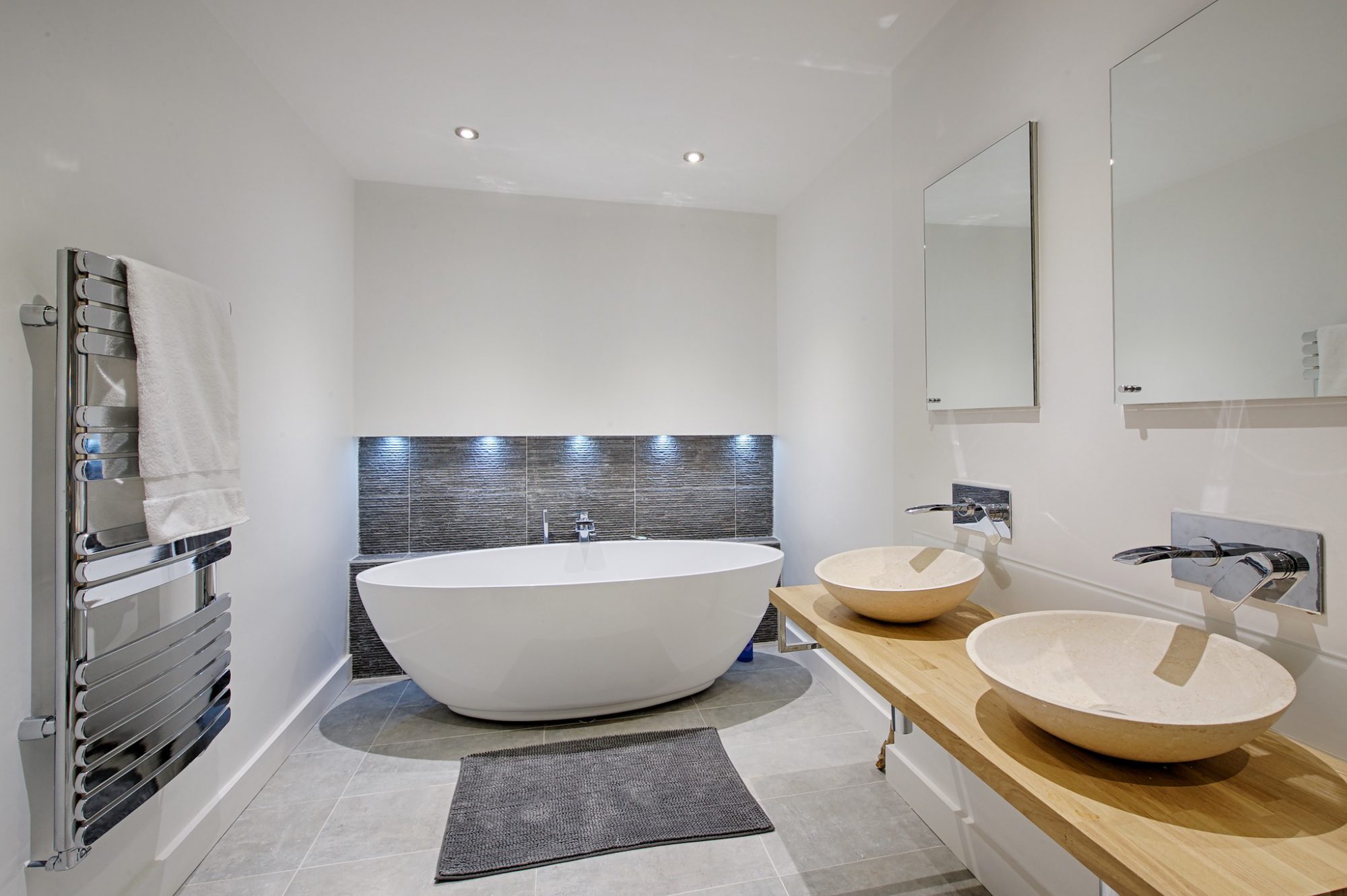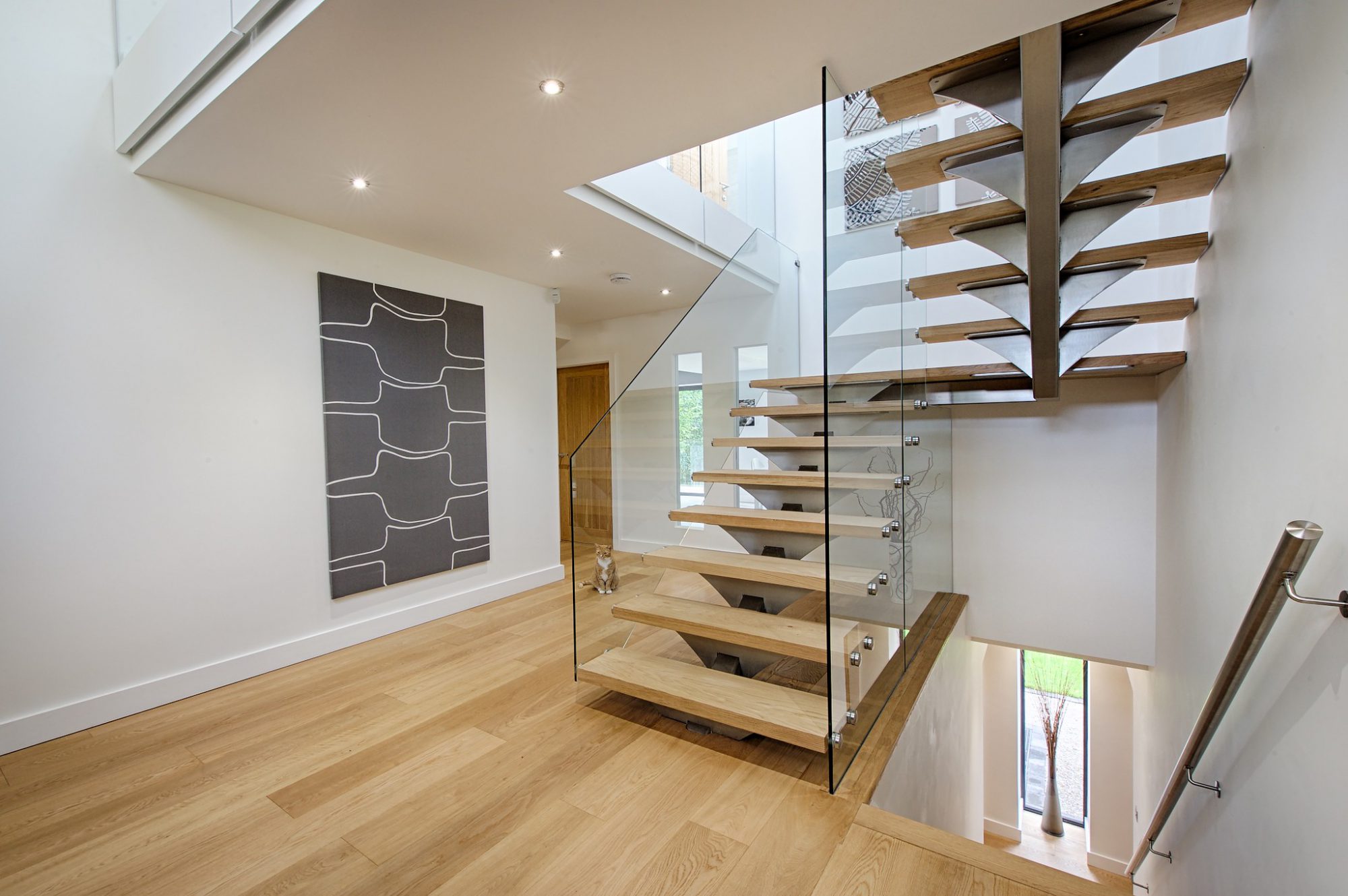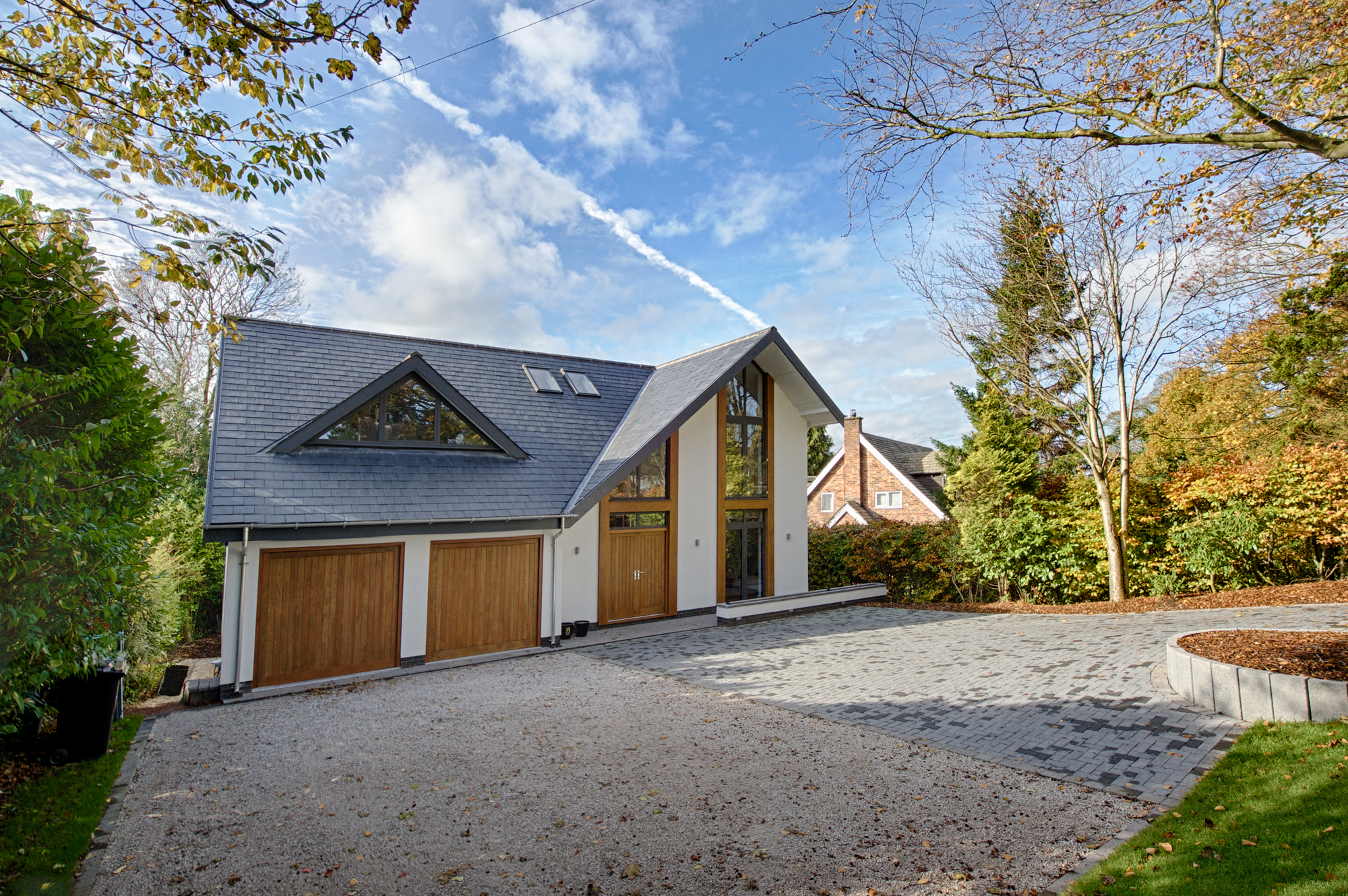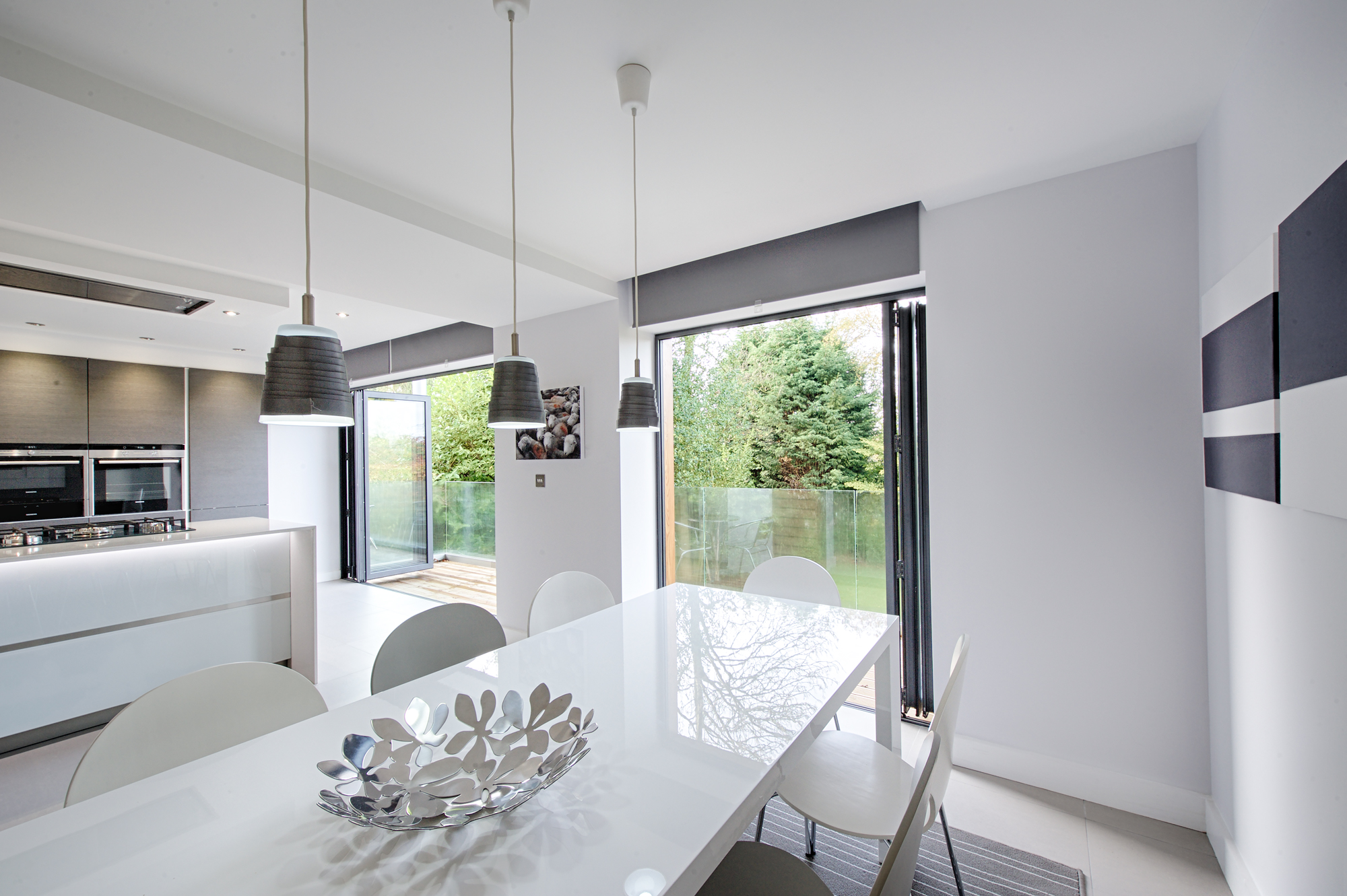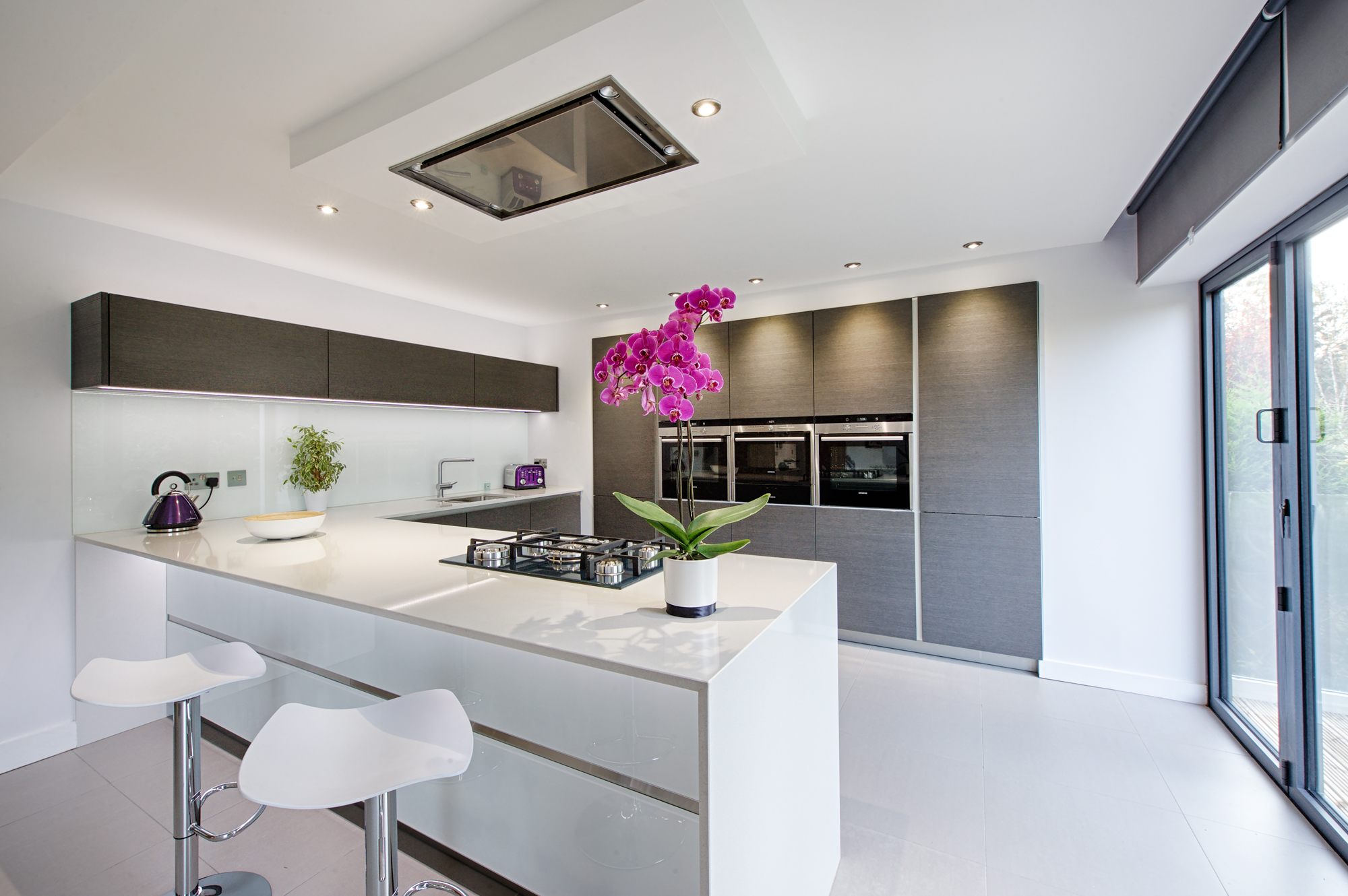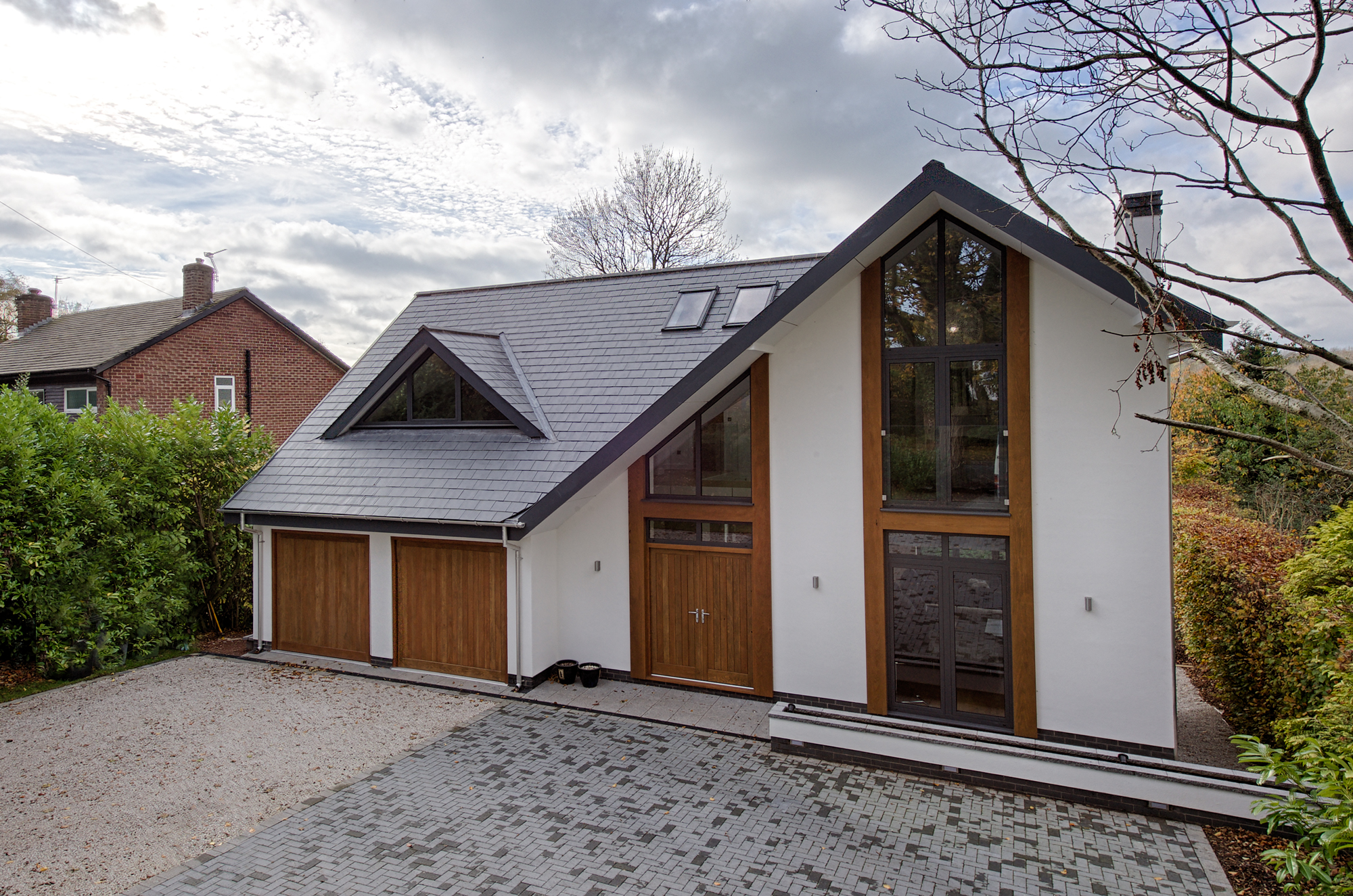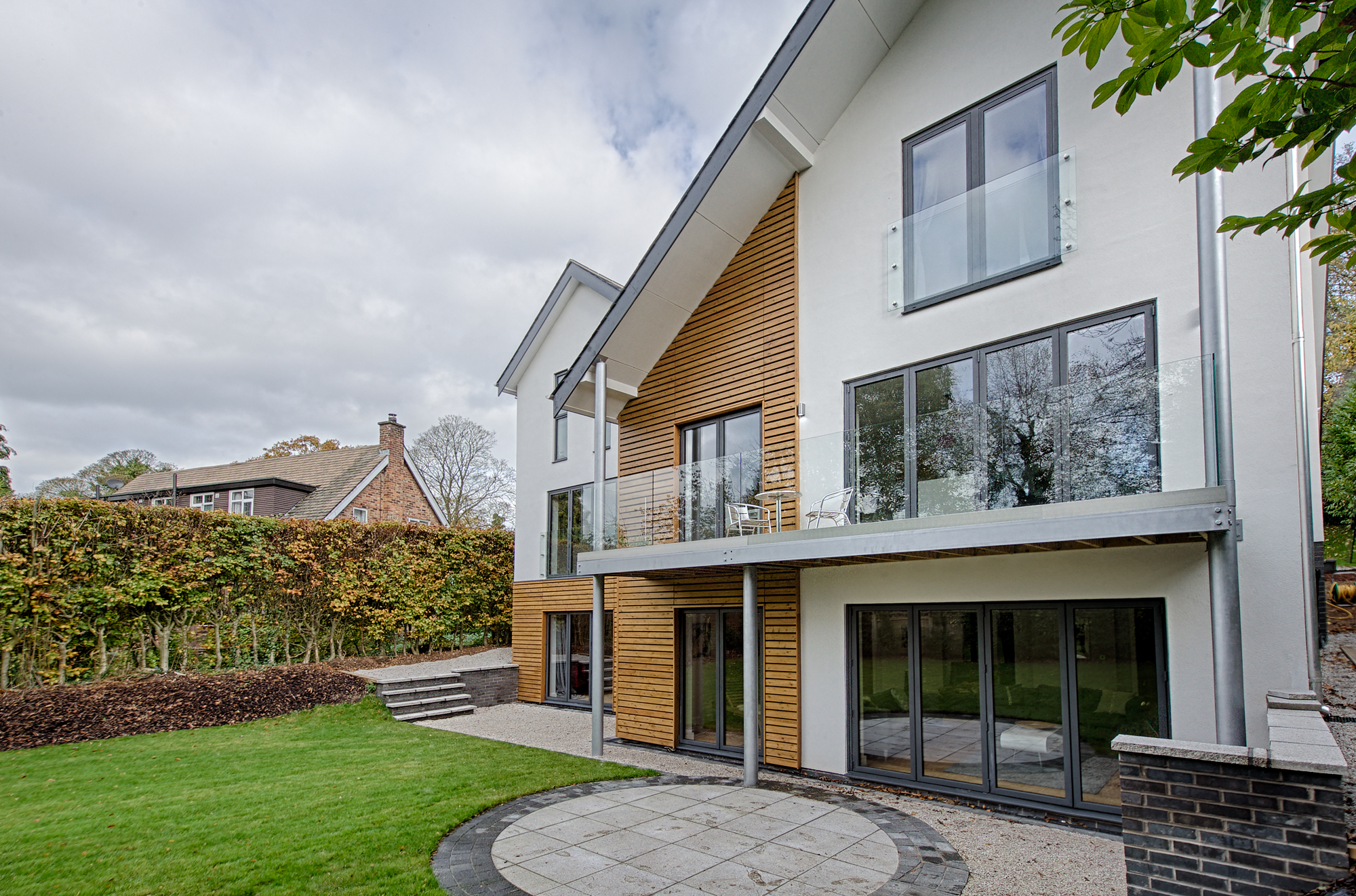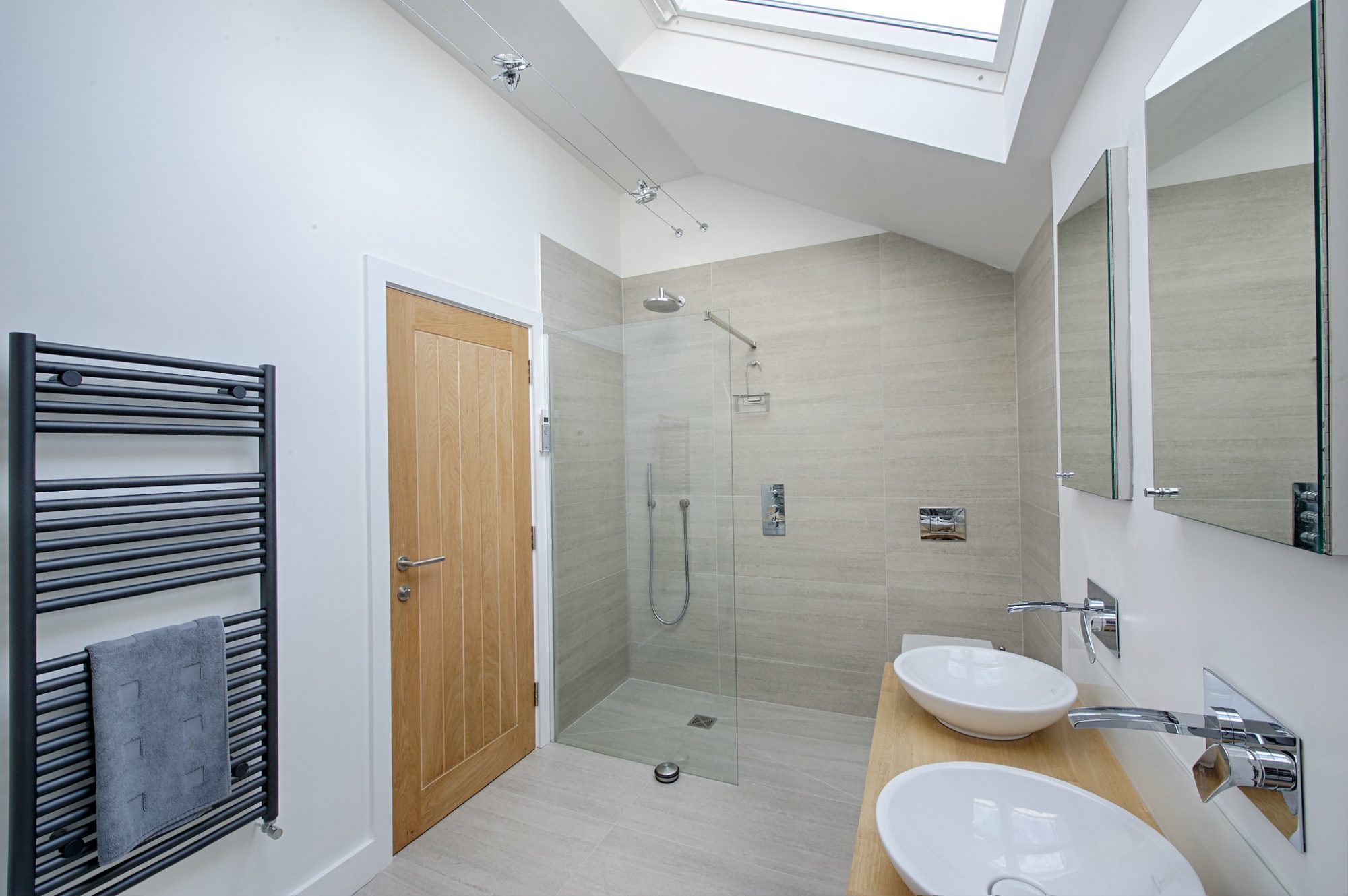 The Strategy:
Early on we identified that if we were to achieve the ambitious goals set by the client, we needed to build very economically where we could in order to leave funds for some key high quality features, such as the stairs.
To accommodate the spaces required within the site, we needed to cut into the gradient and use retaining walls and tanking systems. This is costly work, but the strategy allowed us to design what appears to be a dormer bungalow from the street, but is actually a three-storey house at the rear. Without it, we'd have caused an unacceptable impact on neighbours and there would have been little space left for a garden.
The stairs were crucial in tying the different levels together. We worked on many design variations with the client before settling on the final design. On entry, you are greeted with a triple height space naturally lit from above, spanned by a bridge gallery. This provides a striking feature that elevates it to so much more than circulation space.
One of the most difficult aspects was the build phase, as there is very little space for the contractor to work with. Based on our knowledge and experience, we helped the client to choose a builder who could work with the constraints of the site while staying on budget.
The Service:
Full architectural service
Between them, the clients had a design background and project delivery experience (albeit in different industries) and so were very engaged. They knew what they wanted to achieve, but crucially, they were also willing to take advice on how to best realise their vision. Only by working very closely with clients and contractors in a collaborative manner throughout could we achieve the objectives, so a full service was essential. The cost of our services was a fraction of the added value delivered.
"We were so impressed by Rob's vitality and ideas. He took our drawings and made them work, developing the design into something far better than we'd imagined."
"Best buy of project: Our architects services – we just couldn't have managed without him. Rob was our saviour throughout this project."
The Result :
The build was achieved at a cost of around £1150/m2 including fit out, external works and landscaping. Given the nature of the plot and design, this is exceptionally low.
The value of the property increased by circa 50% and the value performs well against comparable sized dwellings locally. The value on completion was £1.23m.
As well as increased volume, the design provided four bedrooms, two en-suites, family bathroom and expansive living spaces, including kitchen diner with balcony terrace, lounge with Juliet balcony, garden room lounge, double garage, gym, and utility spaces.
Get in Touch
All Projects