Case Study:
Wood Room
Knutsford
Cheshire
Project Overview
Project Type:
Contemporary house extension
The Client:
A love of timber and a willingness to try new techniques and demonstrate what can be achieved inspired Hive Architects to create Wood Room.
The Brief:
Using timber in unusual ways was central to the formulation of the brief for this small house extension. Our aim was to demonstrate what can be achieved for a modest budget with a little will and a lot of care.
The goal was to elevate a typically functional but bland ex-council house to a delightful modern home.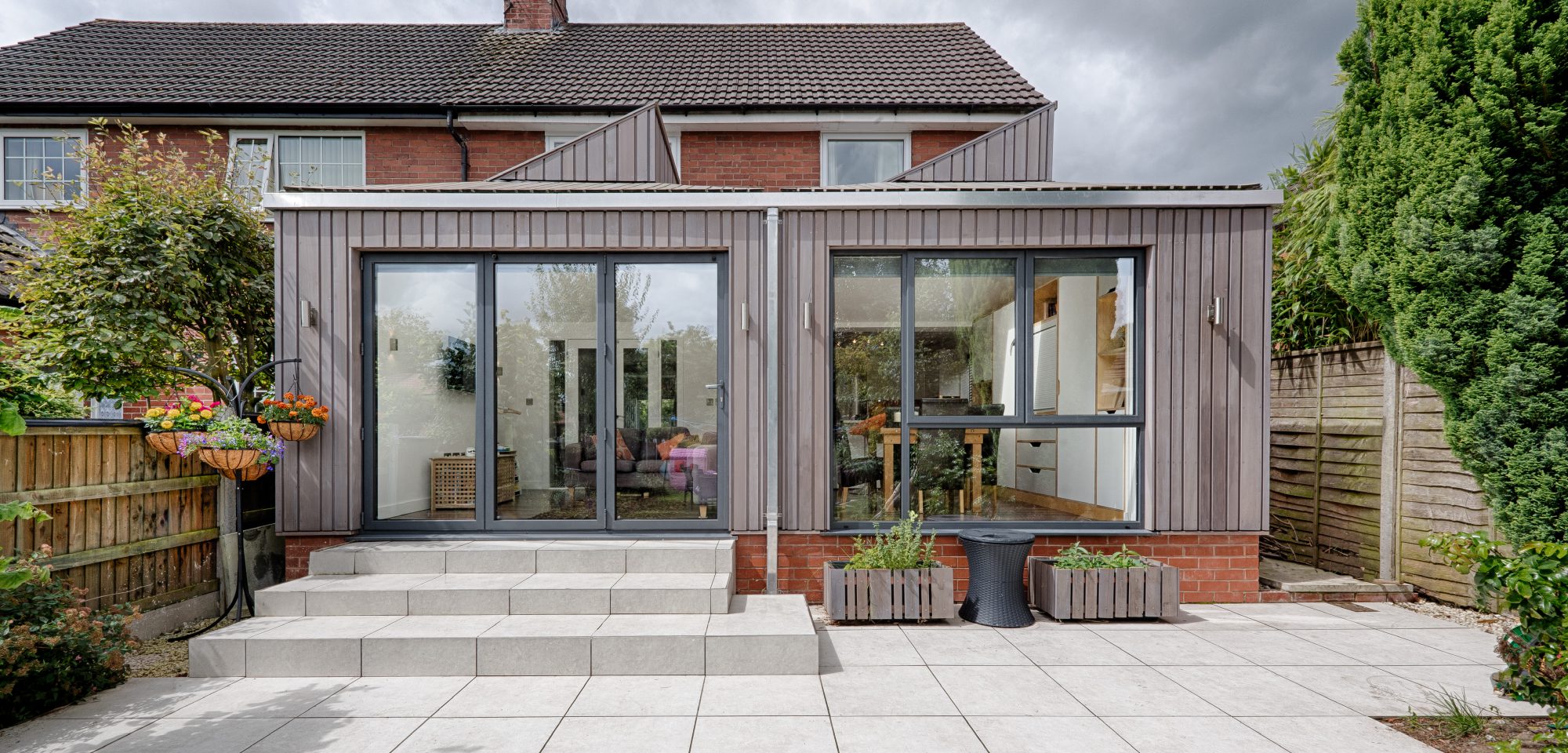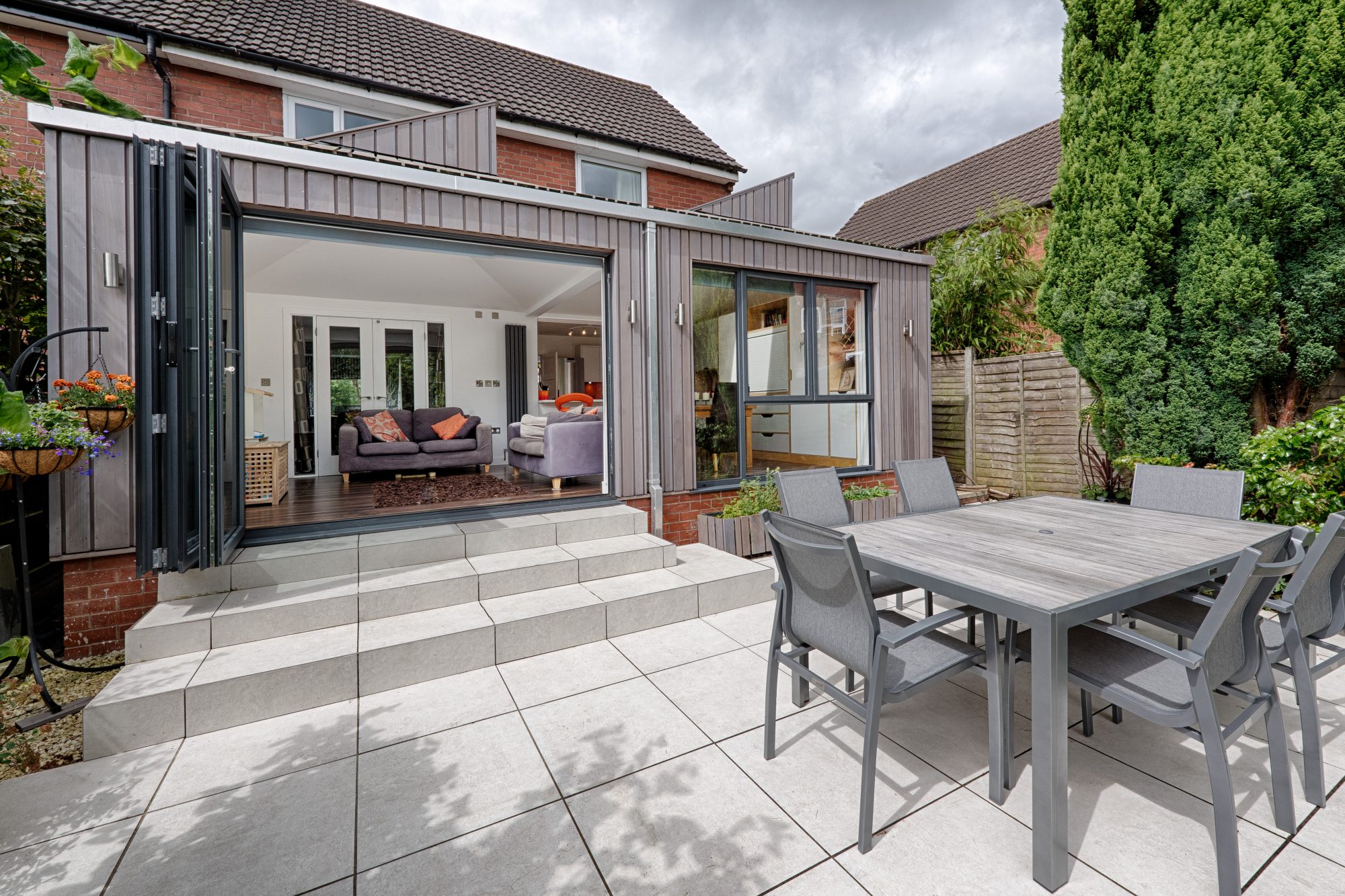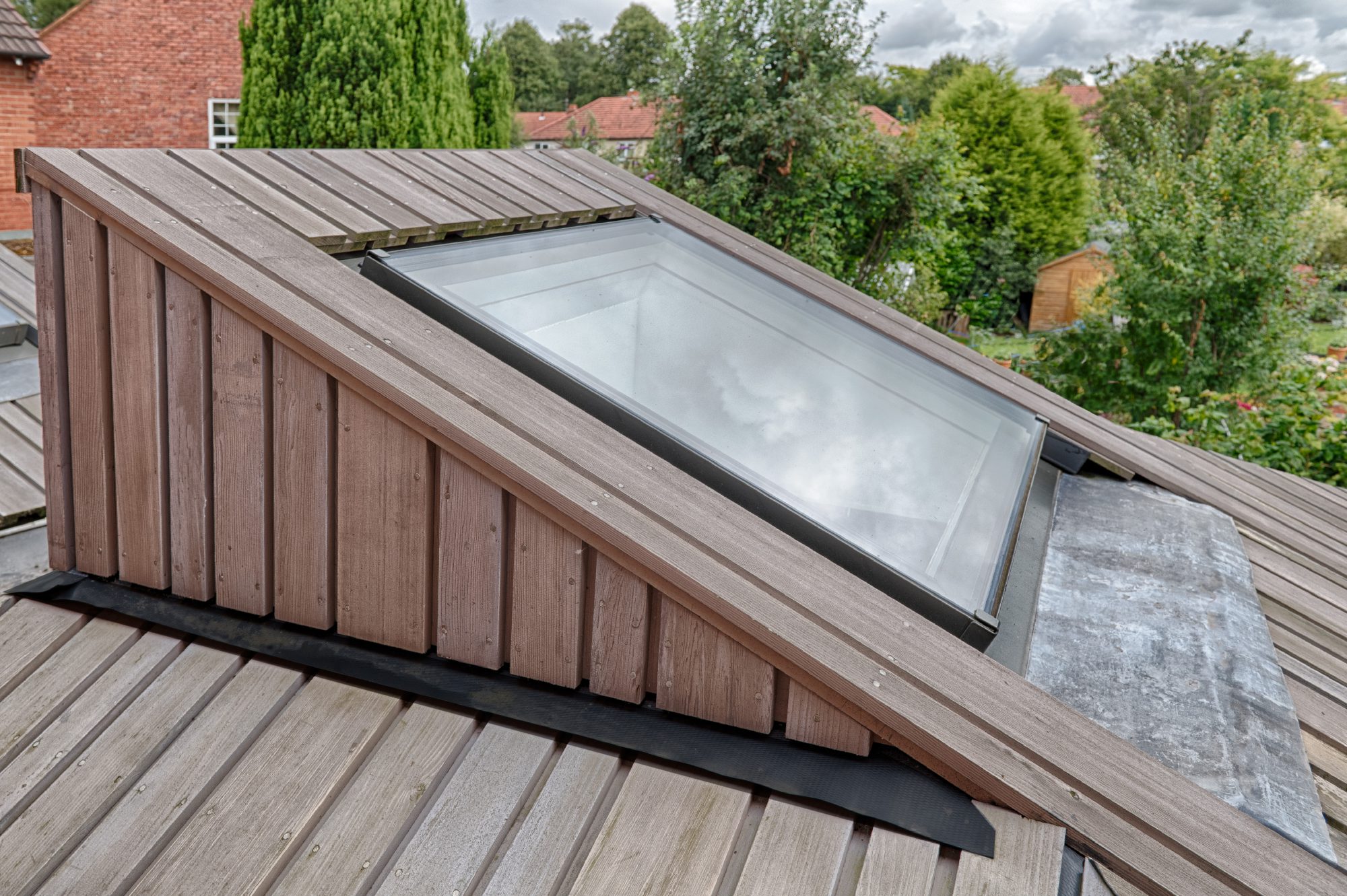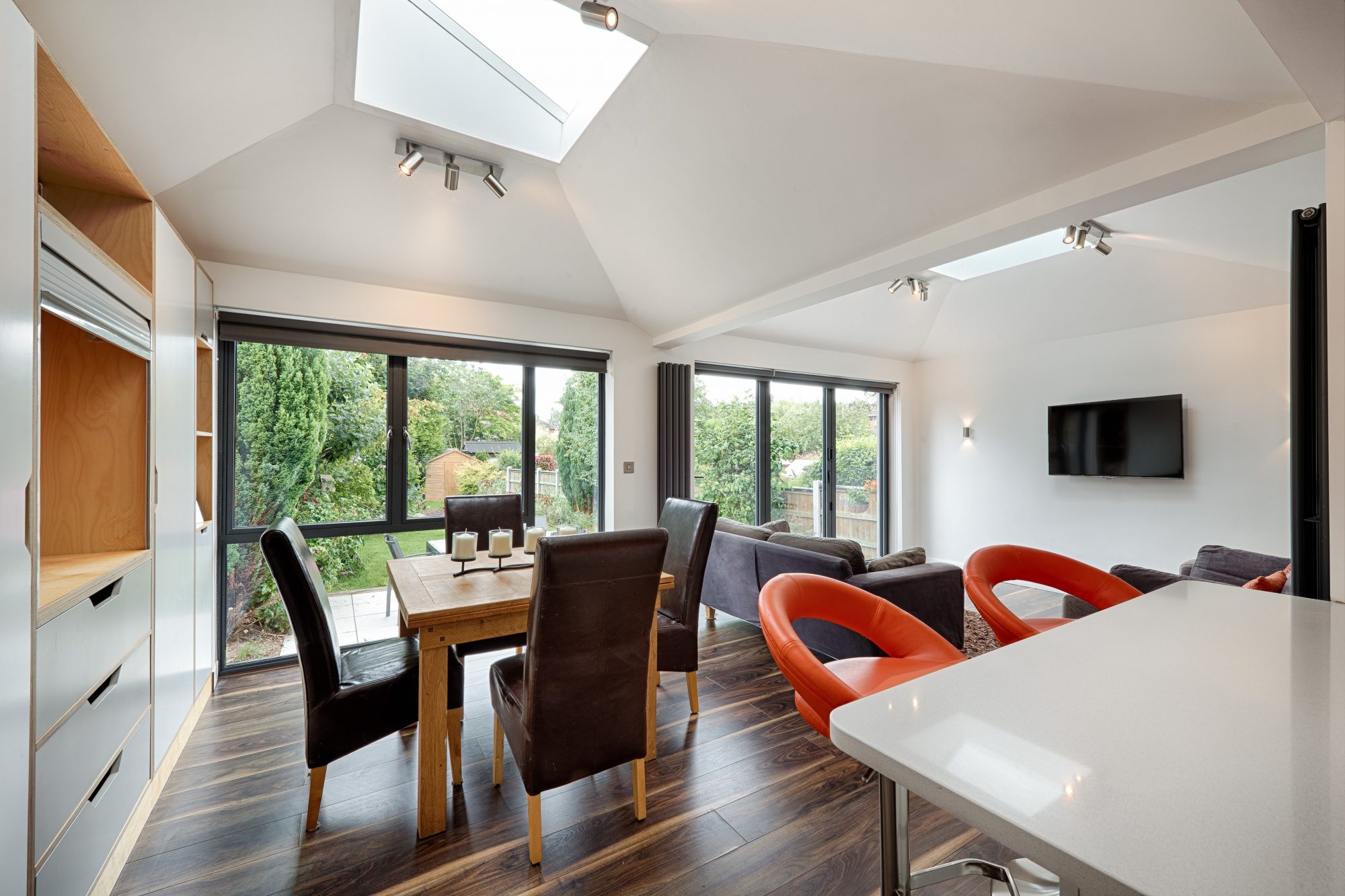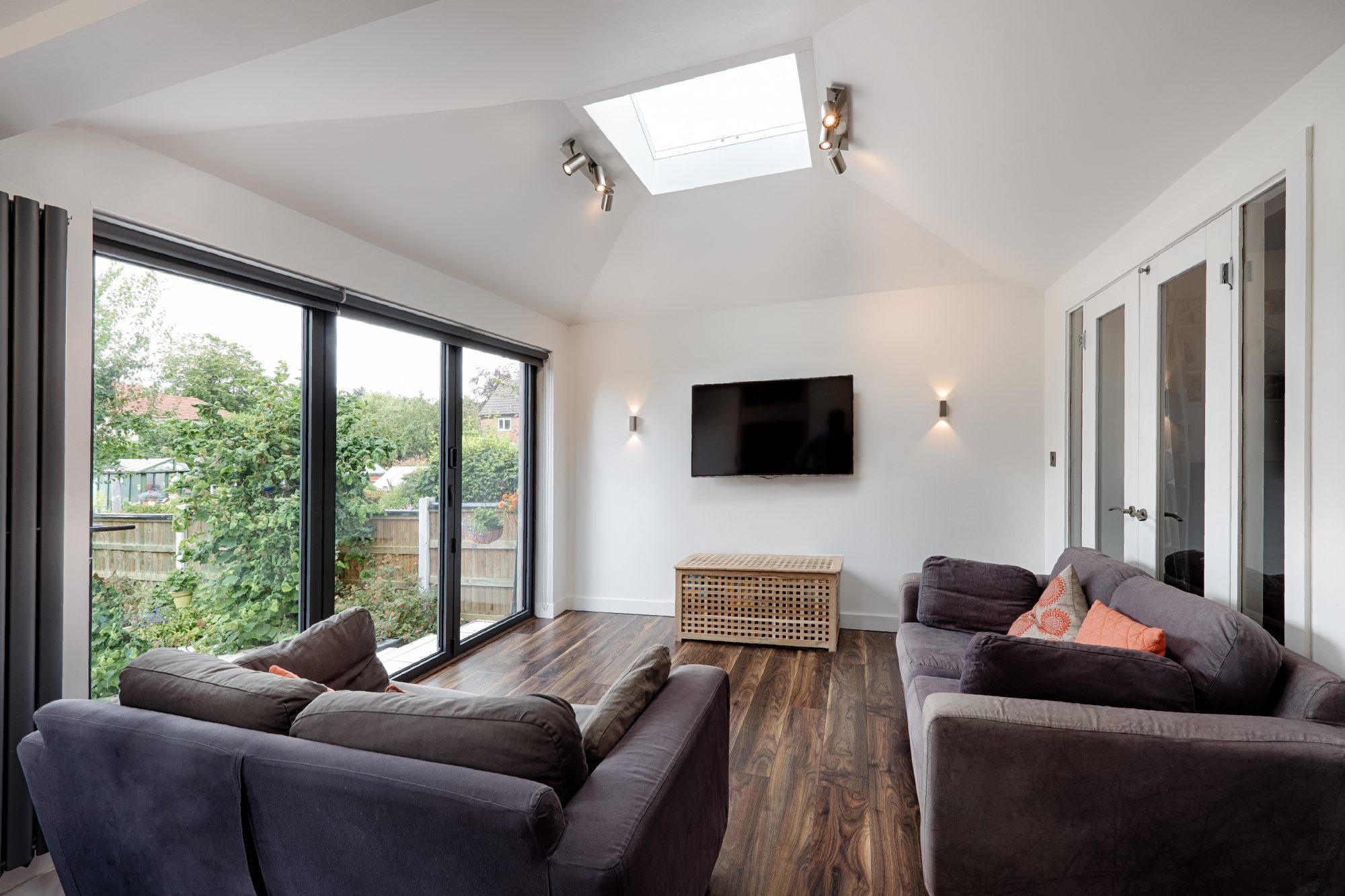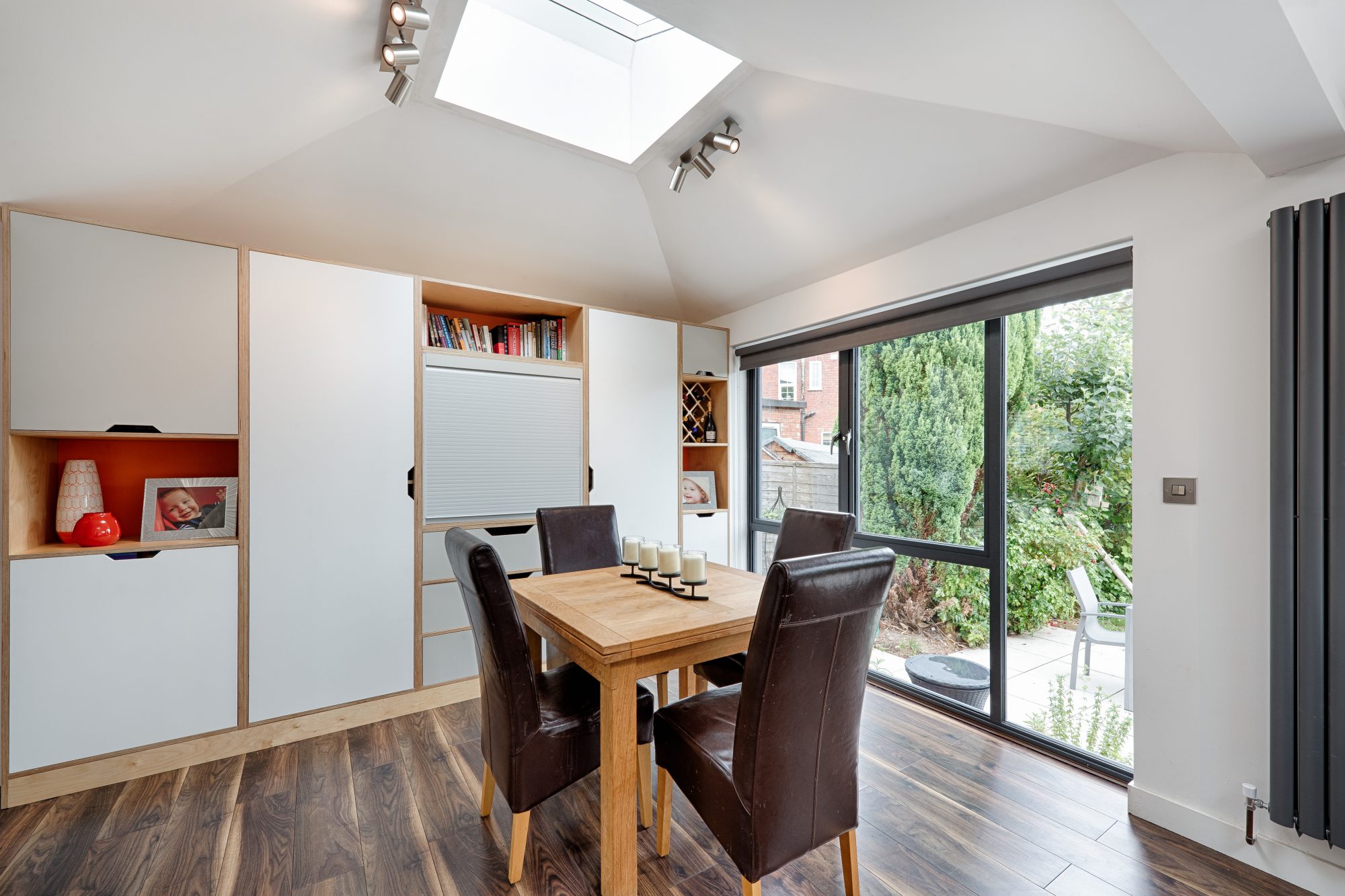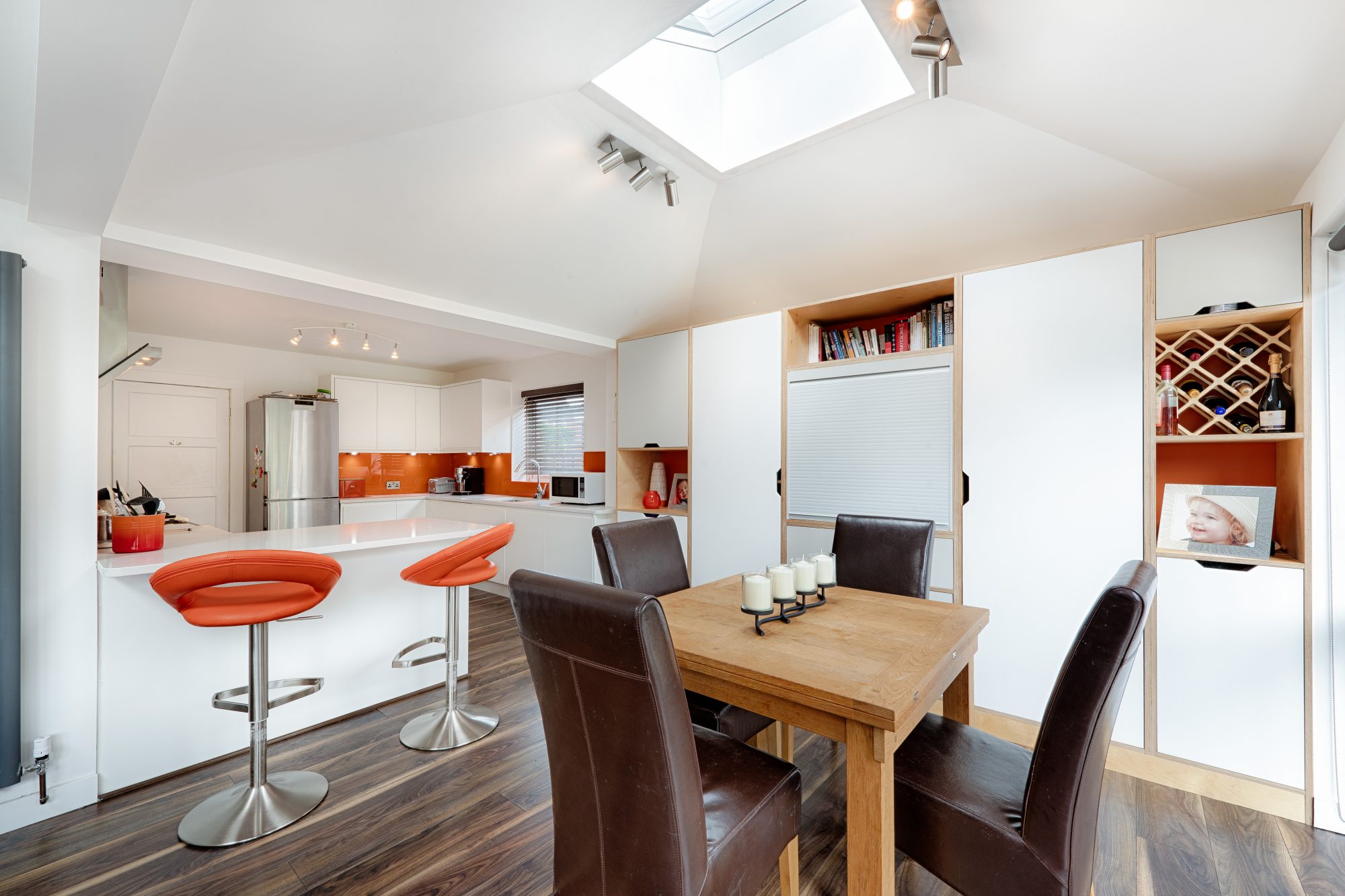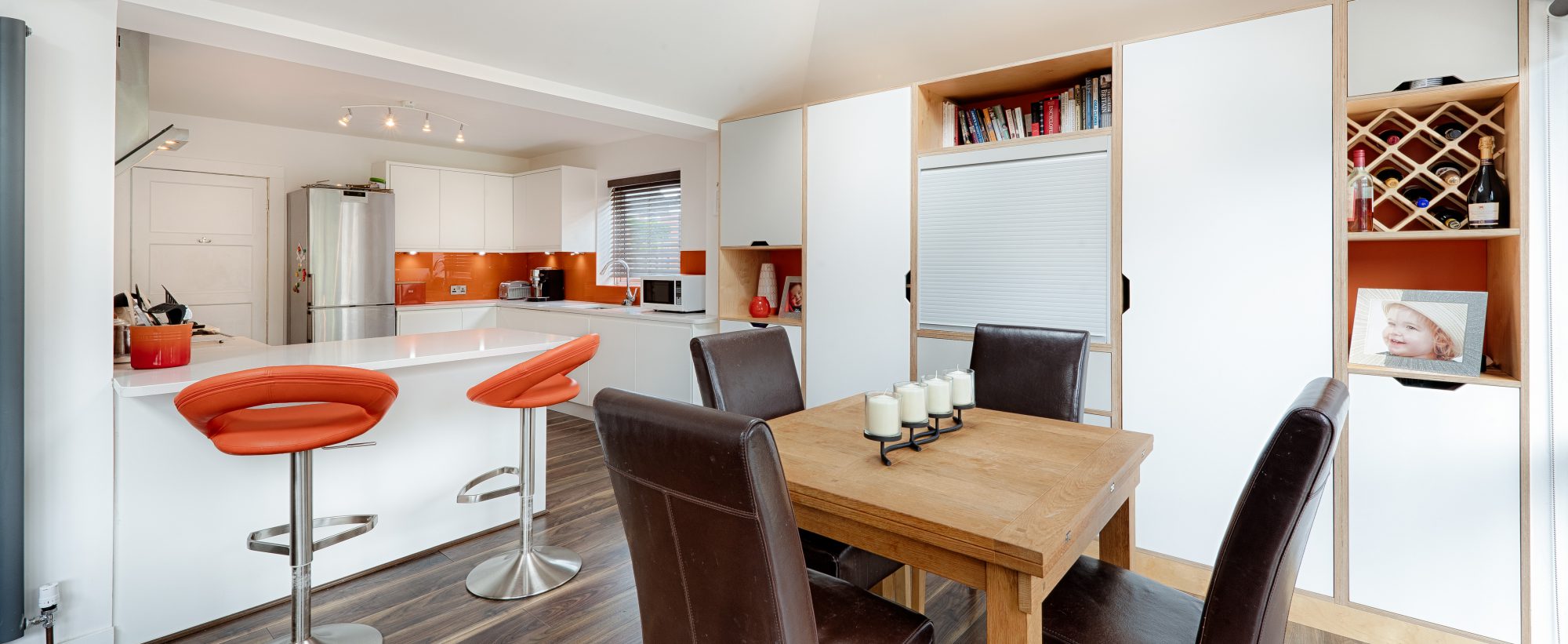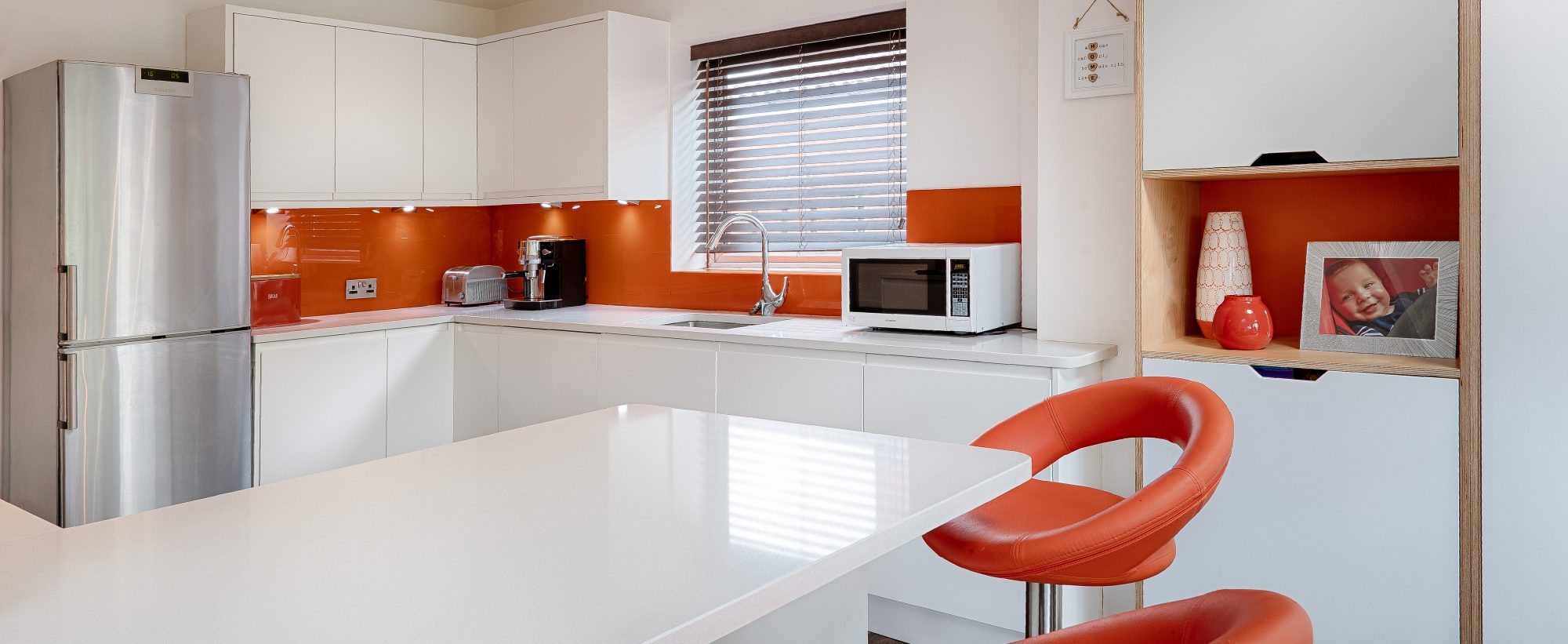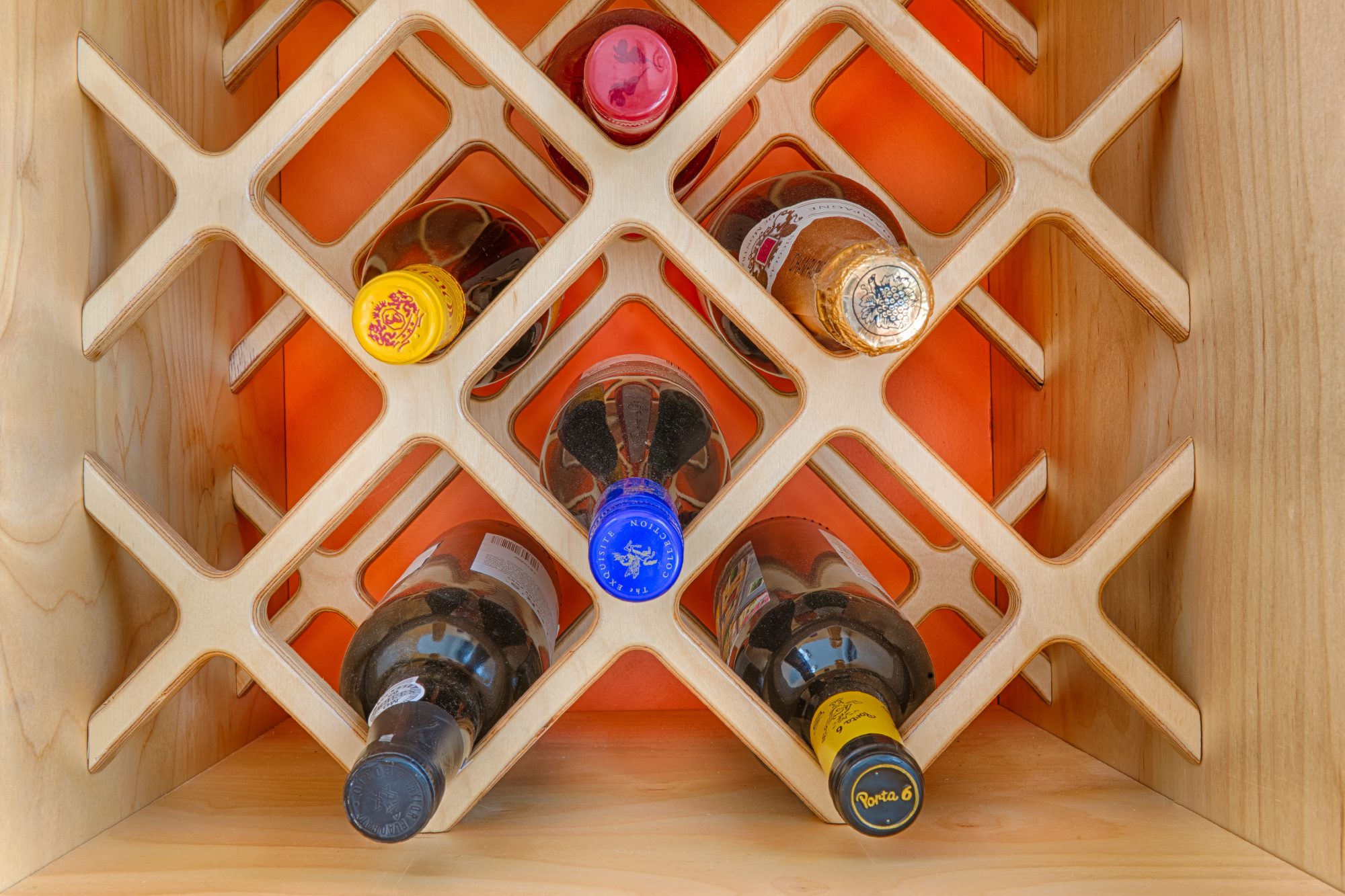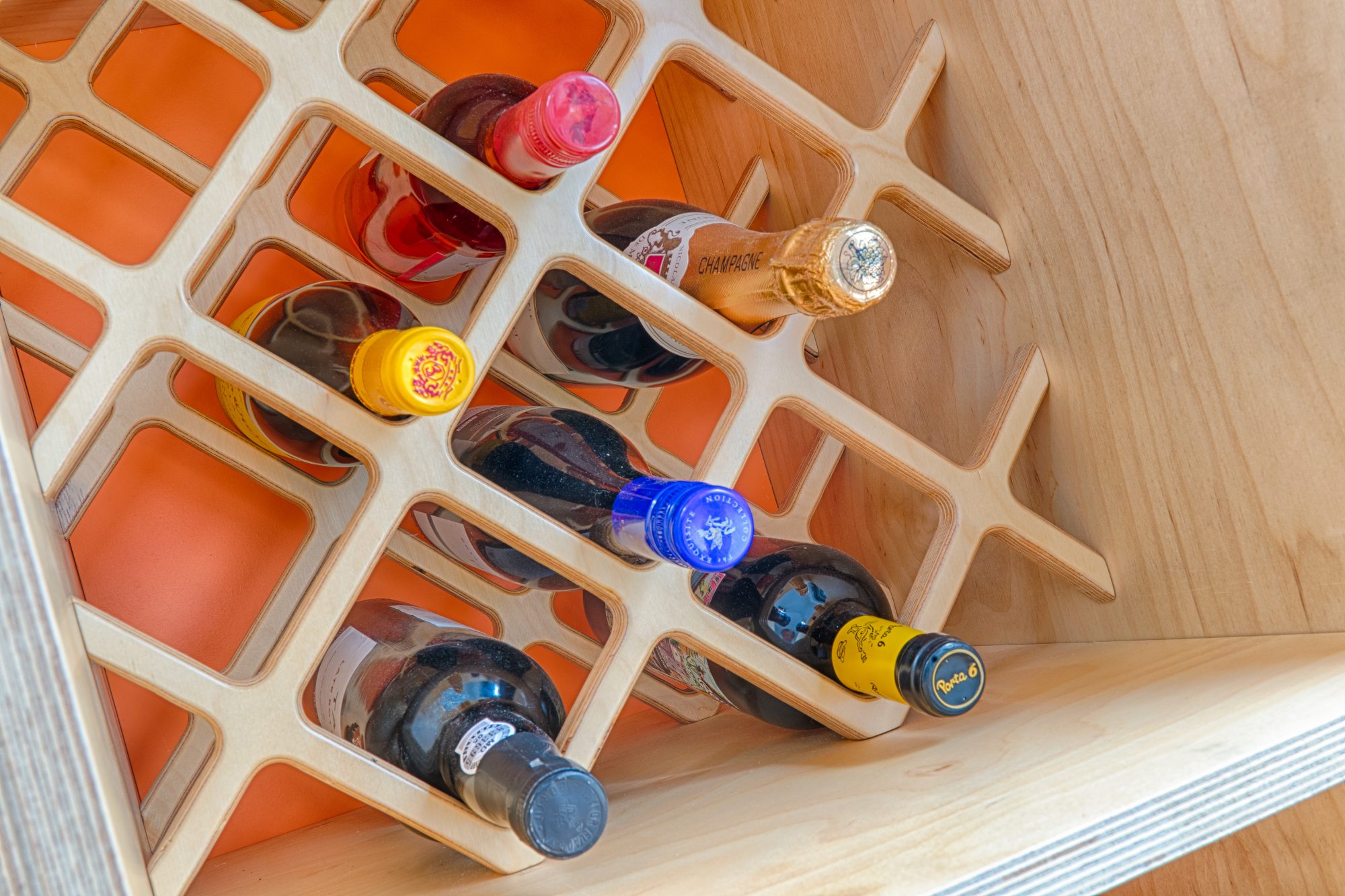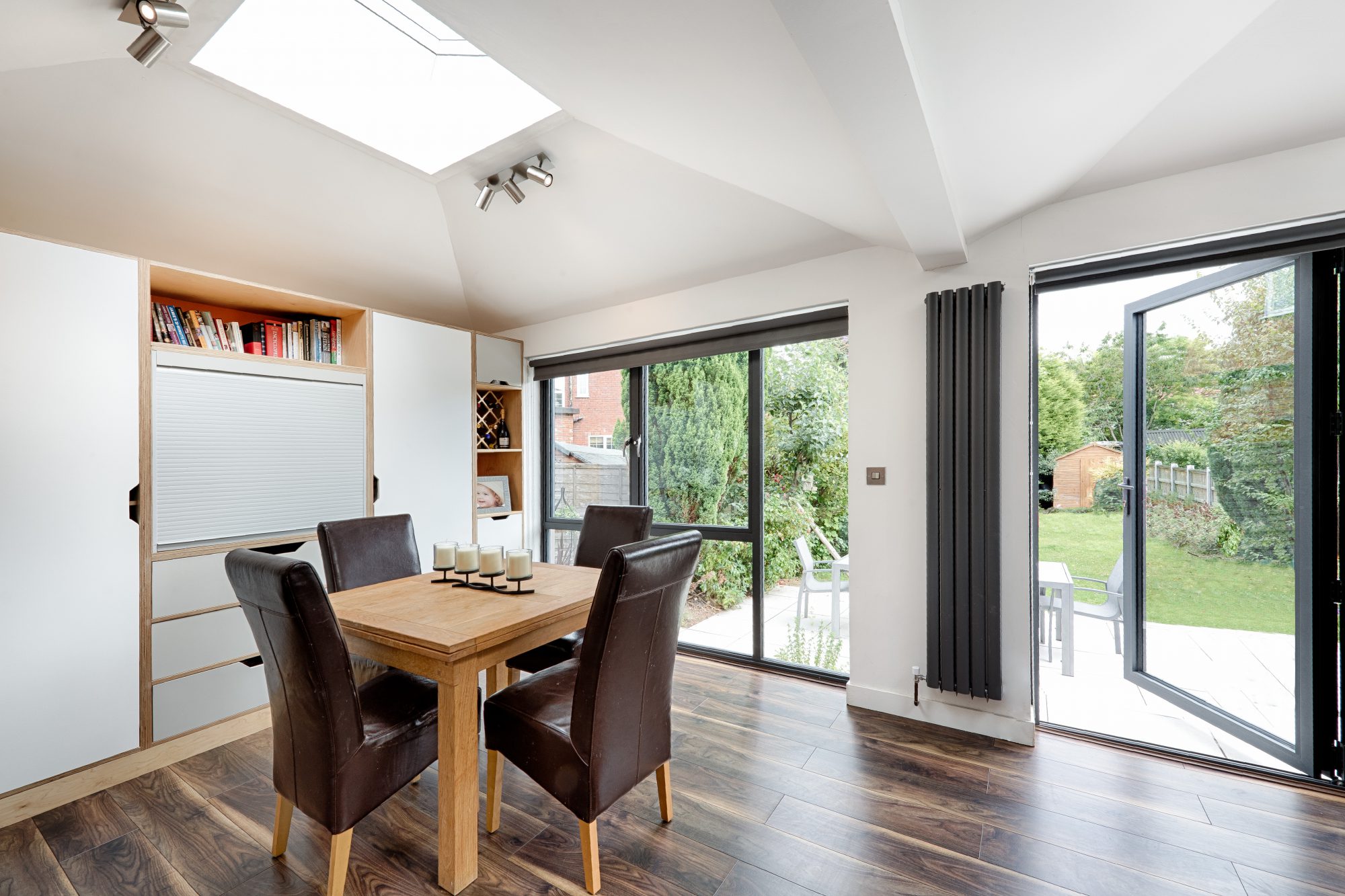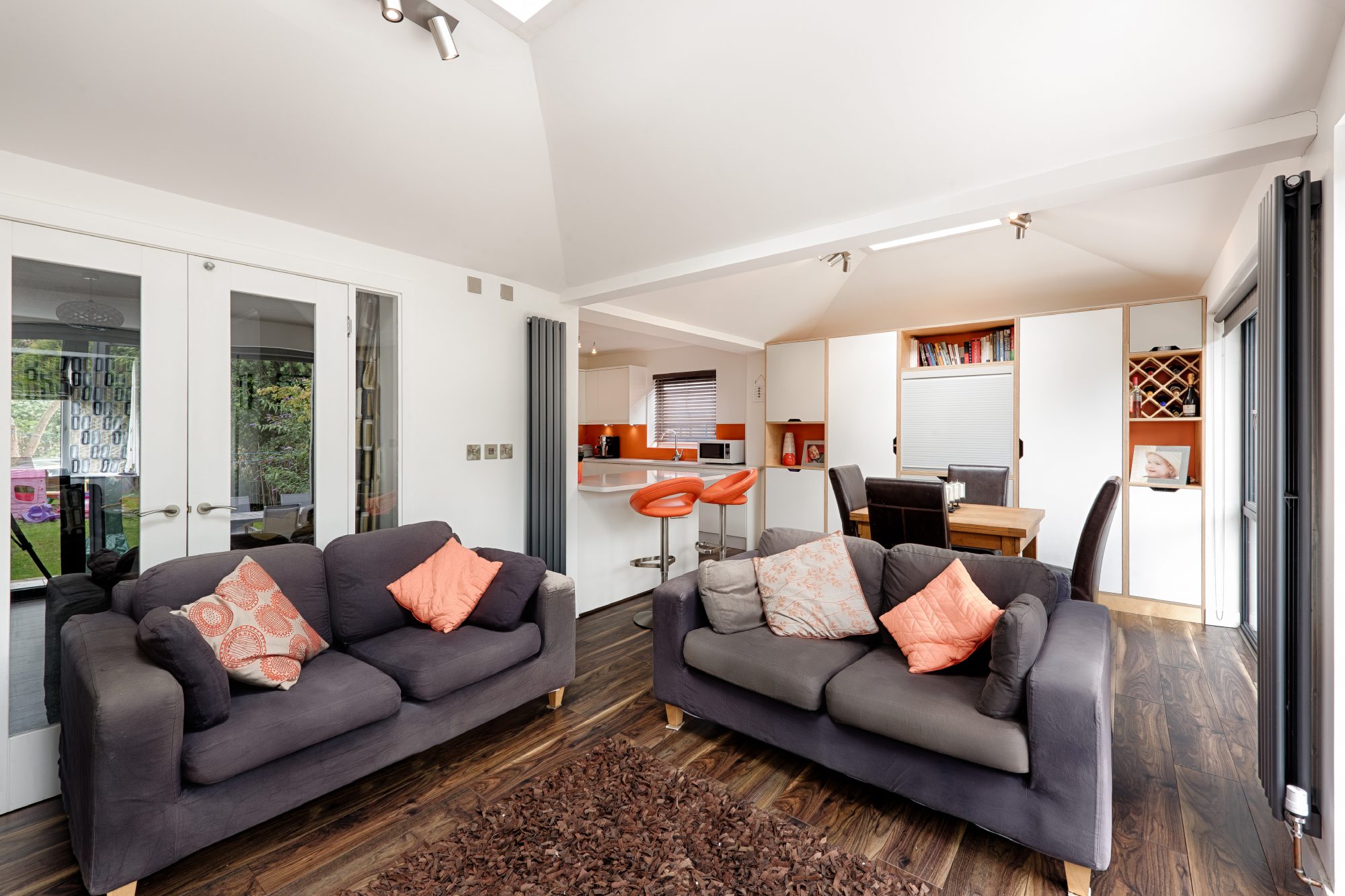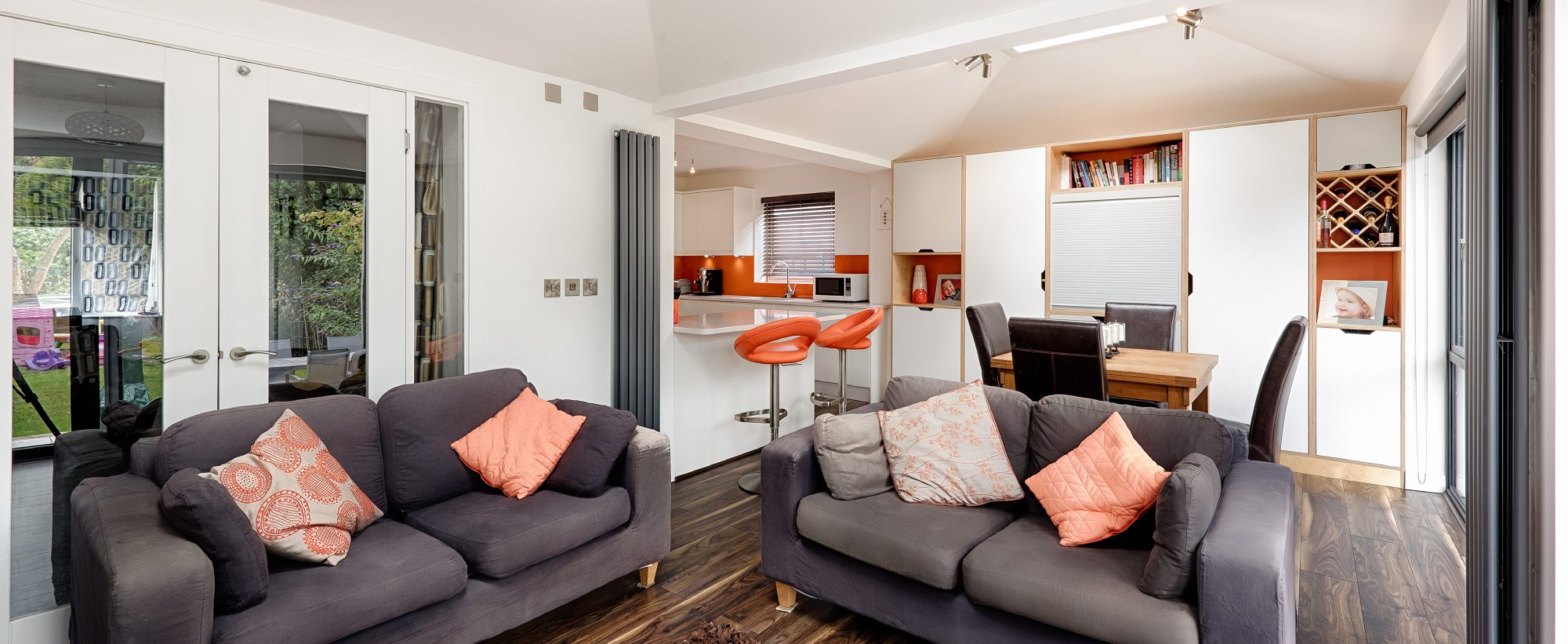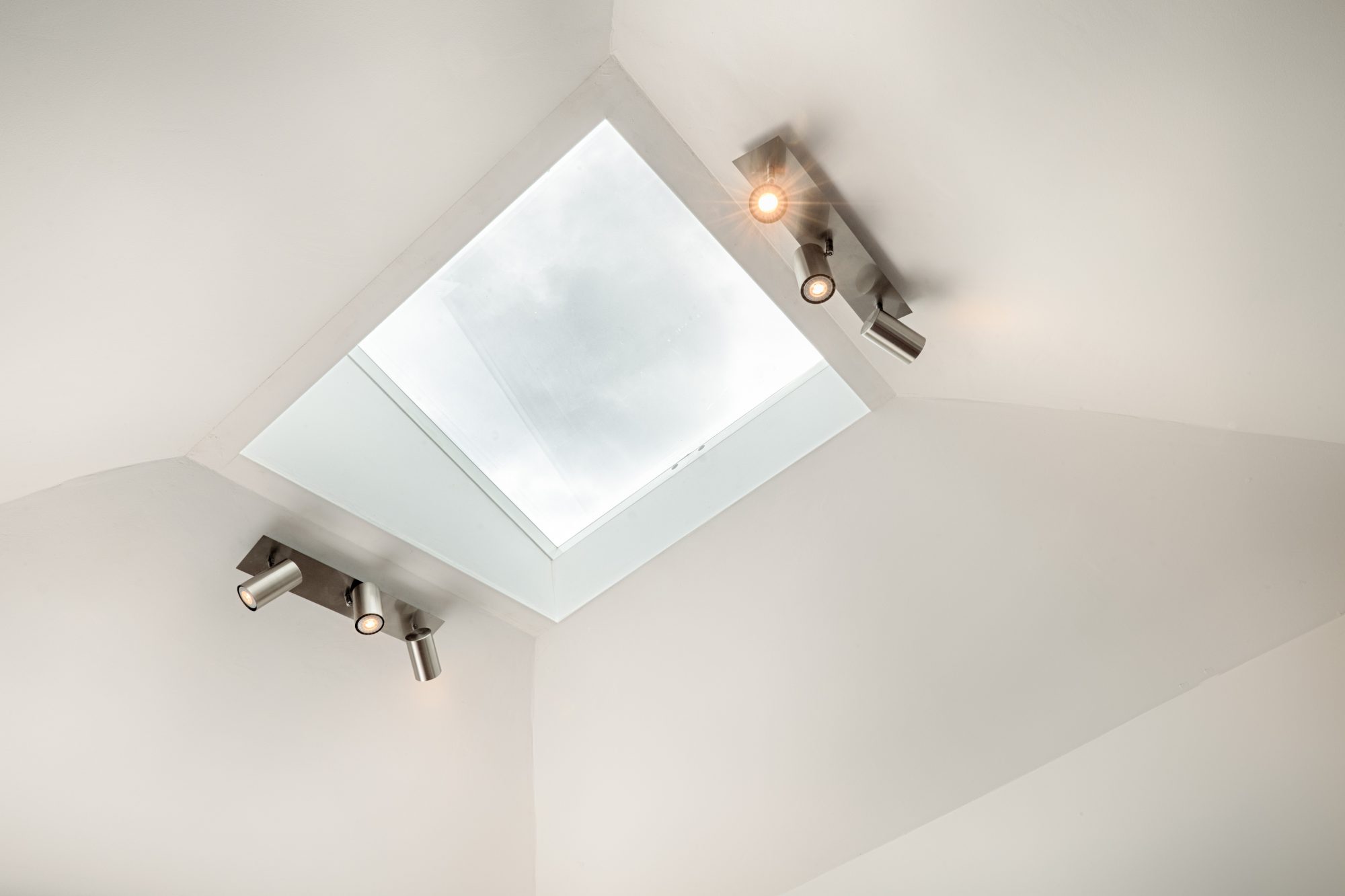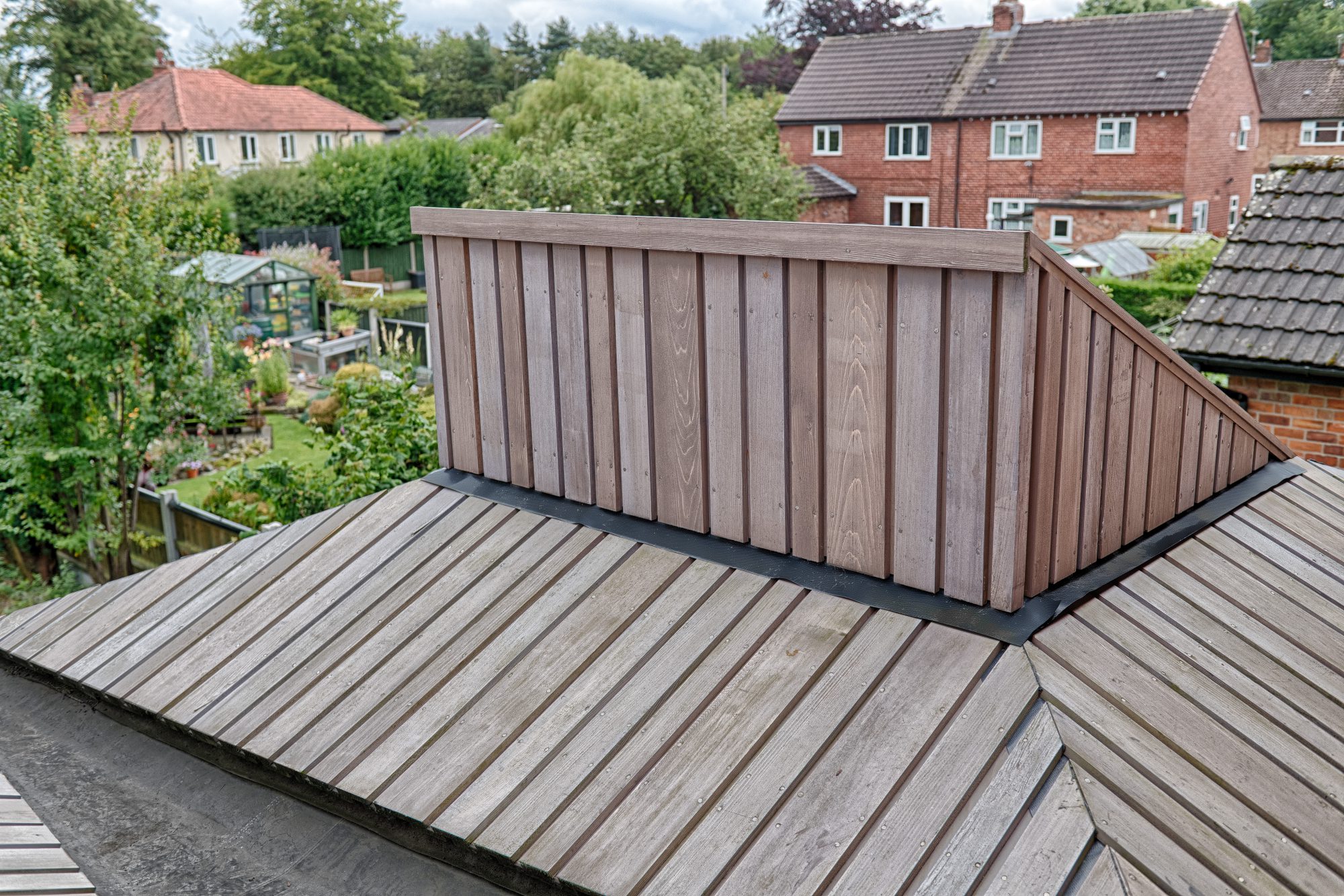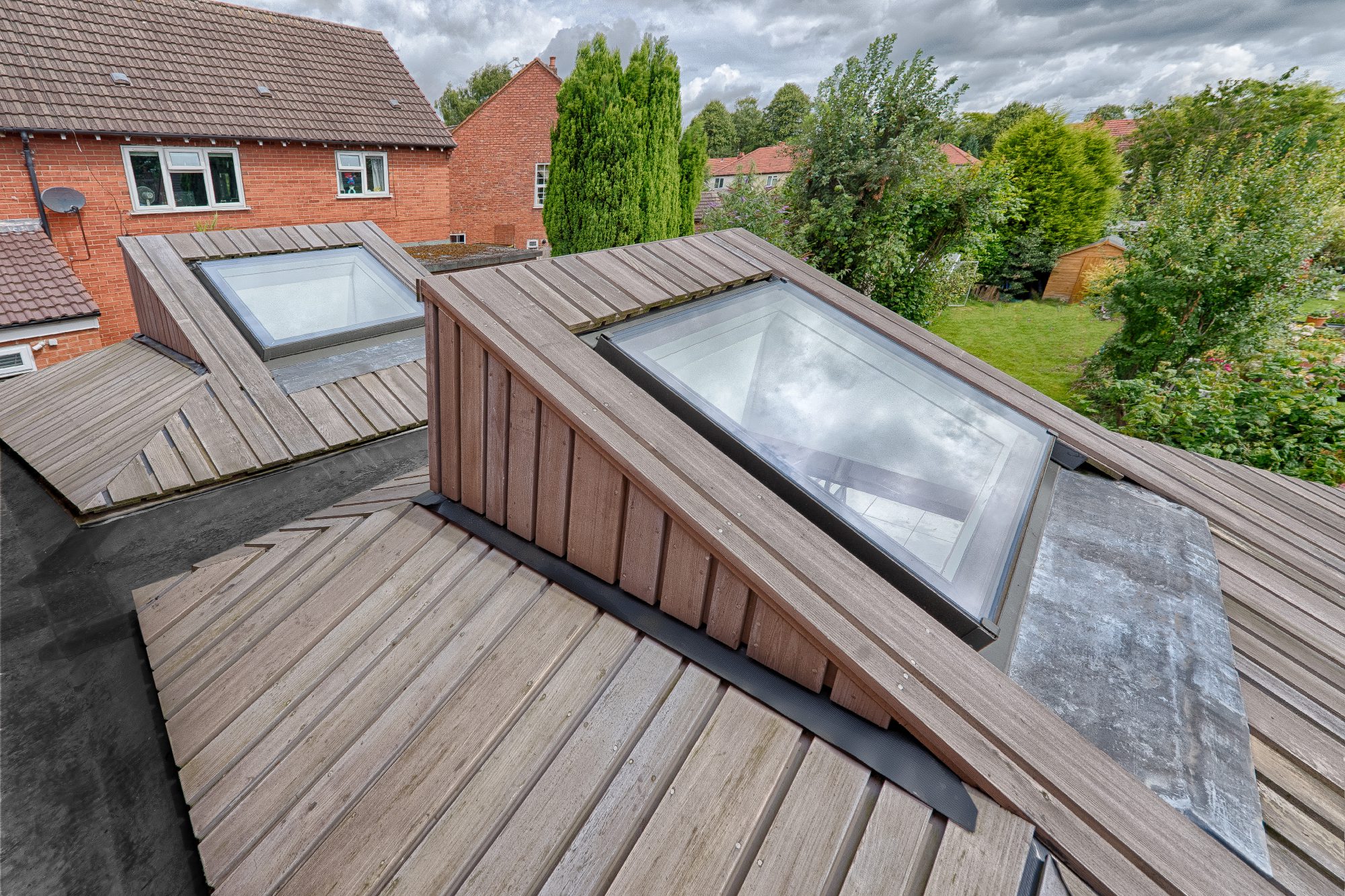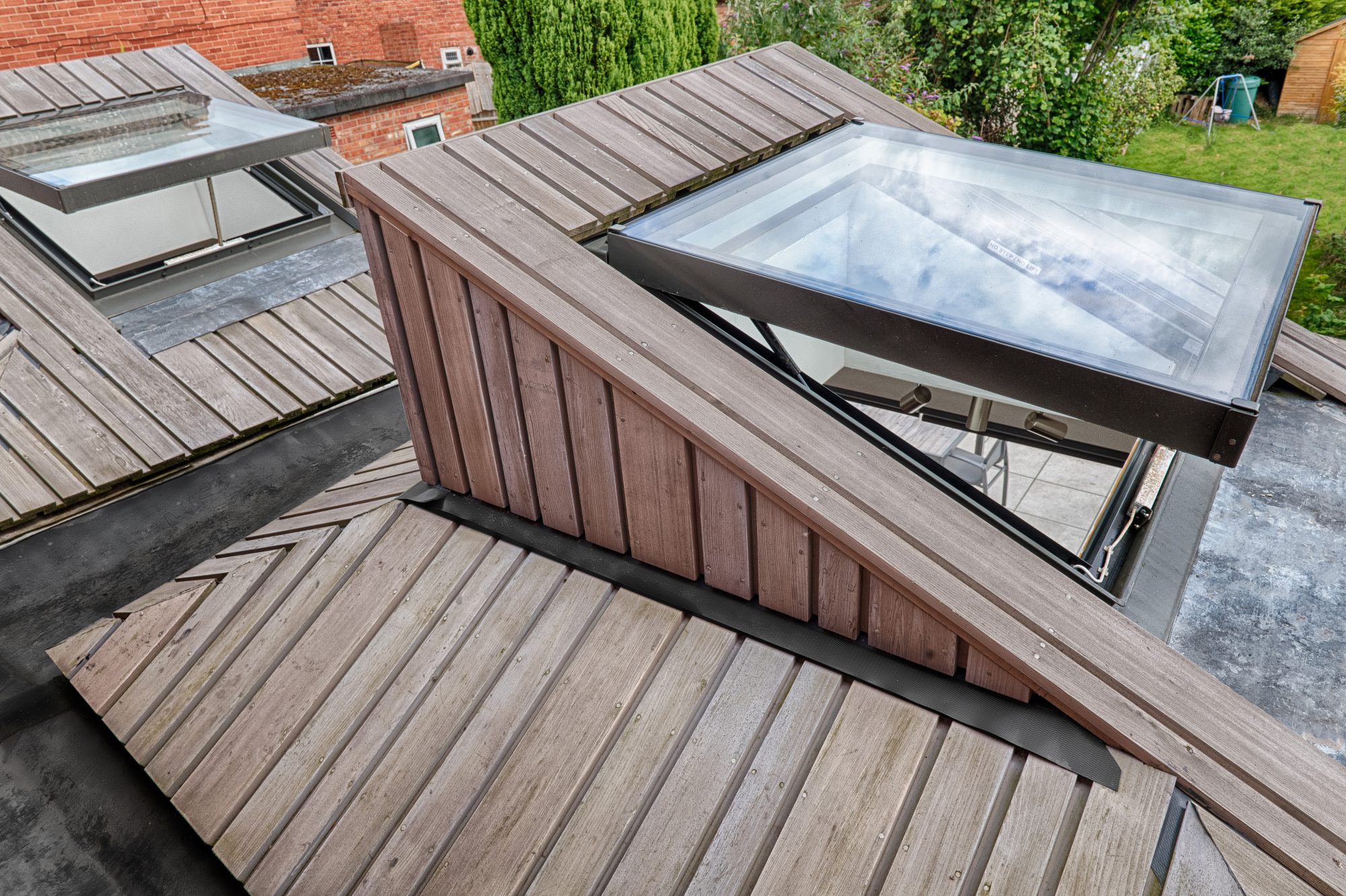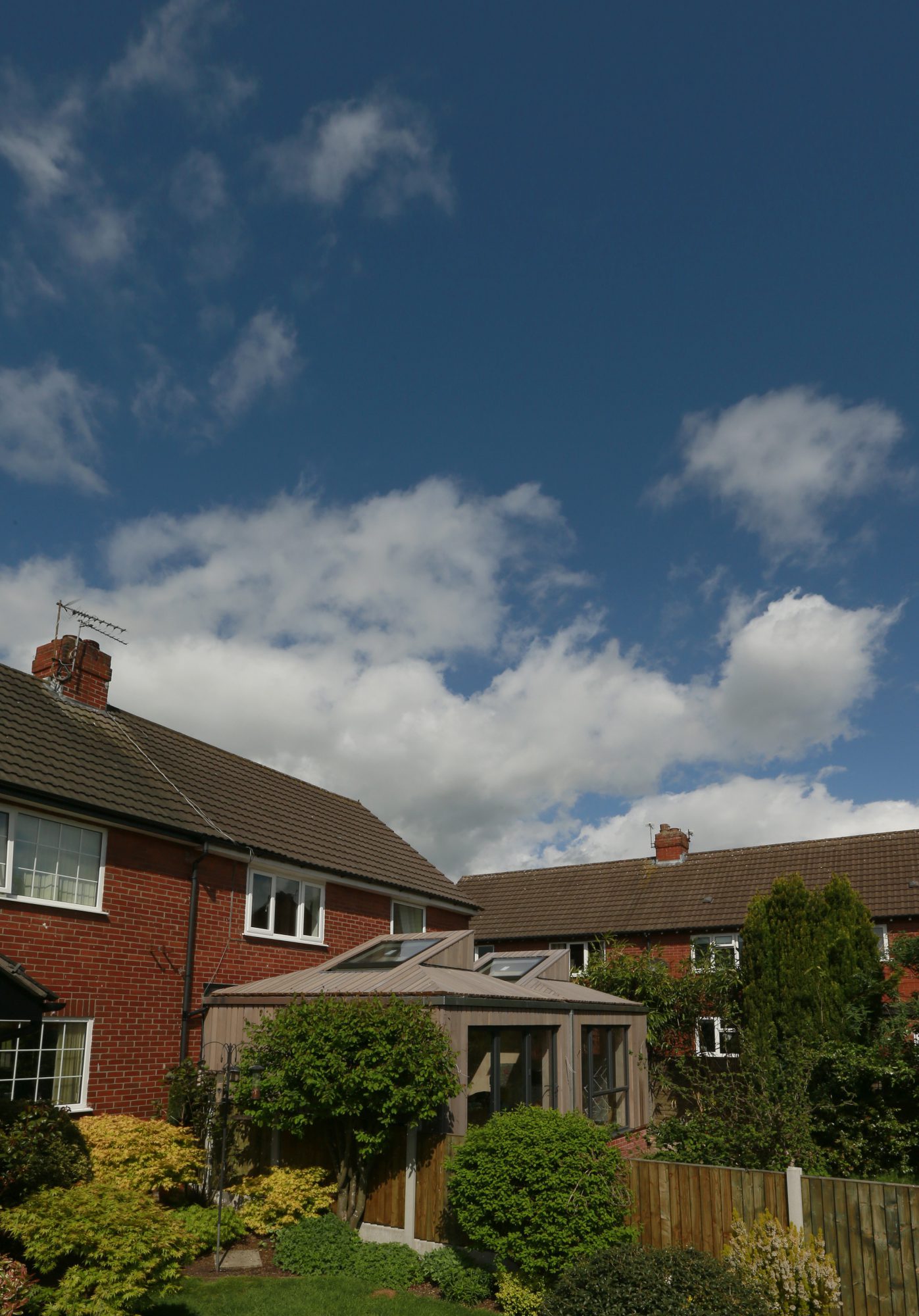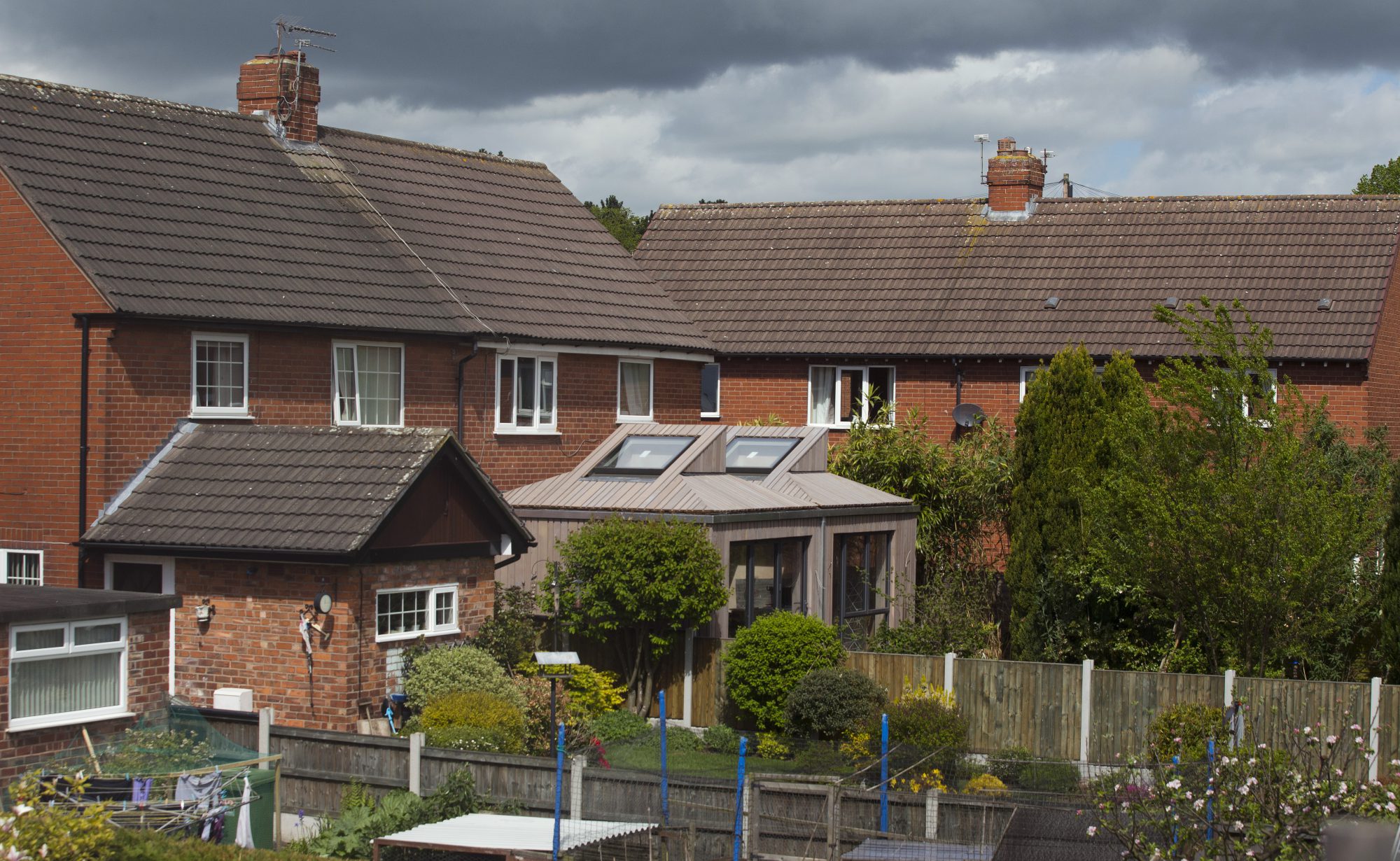 The Strategy:
Identifying and articulating two distinct spaces within one internal room and then orientating roof lights to the south to maximise solar gains led us to design a pair of extruded pyramid roofs that give the project a highly bespoke appeal.
Timber frame construction was selected for balance of cost effectiveness, insulation / air tightness and other sustainability reasons, along with timber cladding. We also intended to use timber for the roof finish, so highly durable species were selected with a board-on-board system comprising three board widths.
Very careful detailing and setting out was needed to avoid cutting boards and to minimise overlap wastage. Minimising waste was central to our site management policy and brick and concrete from a demolished outhouse were re-used on the build. No timber left the site at all, off-cuts were minimised, with unavoidable timber waste being used in external works. Materials were selected with recyclability and end of life in mind.
Aluminium rainwater goods add contrast. Rooflight Company Neo rooflights are sleekly aligned flush to cladding externally and give frameless views to the sky internally.
The timber frame was engineer designed and stick built by joiners on site. The walls were straightforward but the roof was more complex for the scale.
The form of cladding chosen is fairly common, but applying it to a watertight roof is more unusual. As members of the Timber Research and Development Association, we had access to valuable specialist technical assistance to help achieve this successfully.
To maximise material efficiency, different board overlaps were used on the walls and roof. This, combined with the three board widths and a determination to avoid cut board widths, required extreme care and thought in setting out and detailing. Joiners were issued with specific setting out guides, with every piece of cladding's location dimensioned.
The interface of cladding and the Neo roof lights required bespoke detailing by the architect, as this was the first such application the manufacturer's tech team had encountered.
The Service:
Although the budget for the project was small, the level of attention to detail required to get this design just right demanded a full architectural service.
"Wood Room stands out as a small faceted jewel. The scale and proportions are successful in relation to its context, where privacy is maintained without compromising the close relation to the garden."
The Result :
The build was achieved for a low budget of £1000/m2 – no more than than the typical brick wall and tiled lean-to roof solutions commonly found.
The property value also increased, but the real gain was the beneficial impact on family life.
The design delivered additional open plan living space and improved access to the garden, which was previously rather separated from the home. Rather than using up valuable space and funds on a utility room and store, a bespoke furniture solution was designed that delivers a functional solution while also adding a feature to the space. We worked with one of our skilled craftspeople contacts to achieve high quality standard at an affordable price.
Get in Touch
All Projects